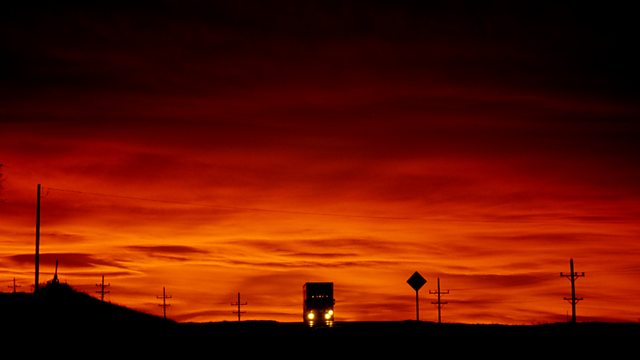 Through the Night
With Jonathan Swain.
5.00am
Palmgren, Selim (1878-1951): Overture (Cinderella)
Finnish Radio Symphony Orchestra
George de Godzinsky (conductor)
5.04am
Hendriks, Christiaan Frederiks (1861-1923): Variations on the Old Wilhelmus
Gert Oost (organ)
5.07am
Moszkowski, Moritz (1854-1925): Romance sans paroles
David Drury (organ)
5.10am
Fauré, Gabriel (1845-1924): Clair de lune; En sourdine
Karina Gauvin (soprano)
Marc-André Hamelin (piano)
5.17am
Fauré, Gabriel (1845-1924): Nocturne No 8 in D flat, Op 84 No 8
Stéphane Lemelin (piano)
5.21am
Handel, Georg Frideric (1685-1759): Sonata in F, Op 1 No 5
Louise Pellerin (oboe)
Dom André Laberge (organ)
5.29am
Bach, Johann Sebastian (1685-1750): Fantasie in A minor, BWV 922
Wolfgang Glüxam (harpsichord)
5.36am
Wanski, Jan (1762-1821): Symphony in D on Themes from The Shepherd on the Vistula
Polish Radio Symphony Orchestra
Andrzej Mysinski (conductor)
5.50am
Verdi, Giuseppe (1813-1901): Ella giammai m'amo! (Don Carlo)
Nikolai Ghiaurov (bass)
Orchestra of the National Opera, Sofia
Assen Naidenov (conductor)
6.00am
Haydn, Joseph (1732-1809): Piano Sonata in E flat, H XVI 49
Rudolf Firkusný (piano)
6.17am
Rennes, Catharina van (1858-1940): 3 Quartets, Op 24; Schwalbenflug; Herbststimmung, Op 59
Irene Maessen (soprano)
Rachel Ann Morgan, Christa Pfeiler (mezzo-sopranos)
Corrie Pronk (alto)
Franz van Ruth (piano)
6.25am
Suk, Josef (1874-1935): Raduz and Mahulena, Op 16
Czech Philharmonic Orchestra
Vaclav Smetacek (conductor)
6.54am
Philips, Peter (c.1560-1628): Pavan Dolorosa
Concordia
Mark Levy (director).
Last on