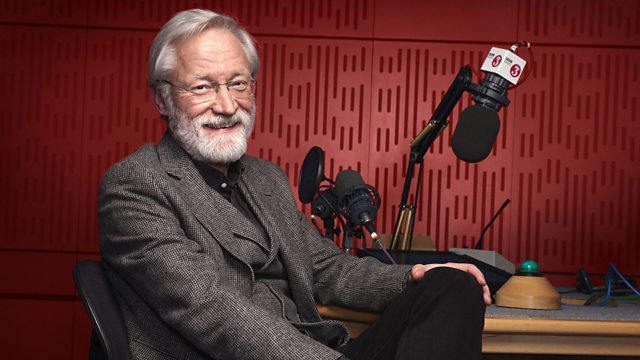 Hooray for Hollywoodland
Miklos Rozsa (1907-1995) and Erich Wolfgang Korngold (1897-1957)
Donald Macleod explores the music of two composers who provided the soundtrack to Hollywood's Golden Age.
2/5. Hooray for Hollywoodland
The financial desolation of the late 1920s and 30s forced Rozsa to keep the wolf from the door by writing fanfares for Pathe newsreels, while Korngold turned to arrangements of Viennese operetta. Fateful diversions both, as they marked the beginning of an unlikely but rewarding journey to the bright lights of Beverly Hills.
Nic Tomay (aka Miklos Rozsa): Bobbi Cherie; Tous la Haut la Haut; Two for Me
Daniel Robbins (piano)
Korngold: Tales from Strauss
Linz Bruckner Orchestra
Caspar Richter (conductor)
Korngold: Captain Blood Soundtrack (excerpts)
Brandenburg Philharmonic
Richard Kaufman (conductor)
Rozsa: Four Feathers Soundtrack (excerpts)
National Philharmonic Orchestra
Charles Gerhardt (conductor)
Rozsa: King's Fanfare; The Harbor (The Thief of Baghdad)
Nuremberg Symphony Orchestra
Miklos Rozsa (conductor).
Last on