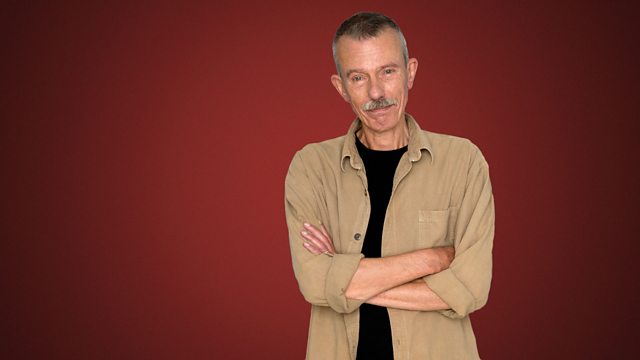 Through the Night
With Jonathan Swain.
5.00am
Shostakovich, Dmitri (1906-1975): 7 Dances of the Dolls (arr. for wind quintet)
Bulgarian Academic Wind Quintet
5.11am
Mocoroa, Eduardo (1867-1954): Dance of the Witches
Polyphonia
Ivelin Dimitrov (conductor)
5.14am
MacDowell, Edward (1860-1908): Witches Dance, Op 17, No 2
Yuki Takao (piano)
5.17am
Bach, Johann Sebastian (1685-1750): Suite No 1 in C, BWV 1066
Musica Antiqua Köln
Reinhard Goebel (conductor)
5.43am
Mozart, Wolfgang Amadeus (1756-1791): Ave Verum Corpus, K618
Nederlands Kamerkoor
La Petite Bande
Sigiswald Kuijken (conductor)
5.47am
Chopin, Frédéric (1810-1849): Mazurka No 14 in G minor, Op 24, No 1
Ralf Gothoni (piano)
5.50am
Chopin, Frédéric (1810-1849): Mazurka No 31 in A flat, Op 50, No 2
Roland Pöntinen (piano)
5.54am
Prokofiev, Sergey (1891-1953): Cinderella's waltz (Zolushka suite No 1)
BBC Philharmonic
Vassily Sinaisky (conductor)
5.59am
Bernstein, Leonard (1918-1990): Glitter and be gay (Candide)
Tracey Dahl (soprano)
Calgary Philharmonic Orchestra
Mario Bernardi (conductor)
6.06am
Haydn, Franz Joseph (1732-1809): Symphony No 60 in C (Il distratto)
Oslo Philharmonic Orchestra
Andrej Boreyko (conductor)
6.32am
Fauré, Gabriel (1845-1924): Nocturne in E flat minor, Op 33, No 1
Stéphane Lemelin (piano)
6.39am
Ibert, Jacques (1890-1962): Flute Concerto
Yuri Shut'ko (flute)
Ukrainian National Radio Symphony Orchestra
Vyacheslav Blinov (conductor).
Last on