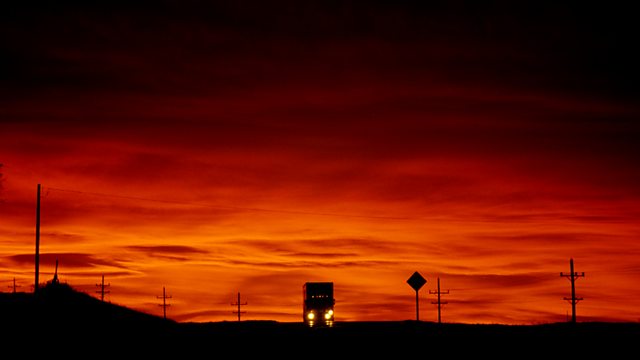 Through the Night
With Jonathan Swain.
5.00am
Grieg, Edvard (1843-1907): Piano Concerto in A minor
Leif Ove Andsnes (piano)
Bergen Philharmonic Orchestra
Jiri Belohlavek (conductor)
5.29am
Weiss, Silvius Leopold (1686-1750): Prelude, Toccata and Allegro in G
Hopkinson Smith (Baroque lute)
5.38am
Cornysh, William (c.1465-1523): Salve regina
The Sixteen
Harry Christophers (conductor)
5.53am
Tchaikovsky, Pyotr Il'yich (1840-1893): Introduction, Waltz (Eugene Onegin, Op 24)
BBC Philharmonic
Vassily Sinaisky (conductor)
6.02am
Strauss, Richard (1864-1949): Dance of the Seven Veils (Salome)
Sydney Symphony Orchestra
Stuart Challender (conductor)
6.12am
Byrd, William (c.1543-1623): The Galliard Jig
Colin Tilney (harpsichord)
6.15am
Bach, Carl Philipp Emanuel (1714-1788): Flute Sonata in G, Wq 133 (Hamburger Sonata)
Wilbert Hazelzet (flute)
Andreas Staier (fortepiano)
6.22am
Mozart, Wolfgang Amadeus (1756-1791): Sonata in D for two pianos, K381
Vilma Rindzeviciute, Irina Venckus (pianos)
6.33am
Satie, Erik (1866-1925), orch. Milhaud: Jack-in-the-Box
CBC Vancouver Orchestra
Mario Bernardi (conductor)
6.39am
Gershwin, George (1898-1937): Piano Preludes (1926)
Donna Coleman (piano)
6.47am
Smetana, Bedrich (1824-1884): Vltava (Ma vlast)
Orchestre du Conservatoire de Musique du Québec
Raffi Armenian (conductor).
Last on