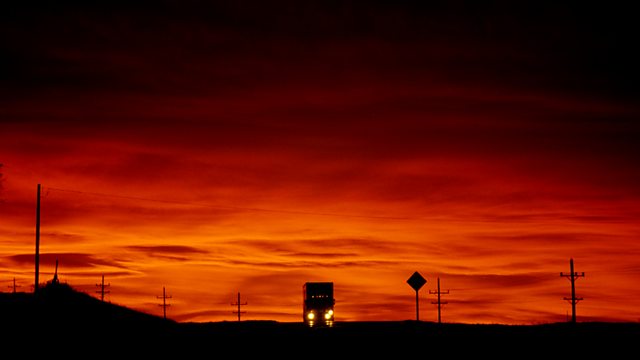 22/11/2007
With Jonathan Swain.
1.00am
Scheidemann, Heinrich (c1596-1663): Es ist gewisslich an der Zeit; Was kann ns kommen an für Not
1.05am
Böhm Georg (1661-1733): Partita: Auf meinen lieben Gott
1.17am
Buxtehude, Dietrich (1637-1707): Ciacona in E minor, BuxWV 160
Jacques van Oortmerssen (organ)
1.23am
Bach, Johann Sebastian (1685-1750): Pedal-exercitium in G minor, BWV 598
1.25am
Chorale prelude: Dies sind die heil'gen zehn Gebot, BWV 678
1.32am
Chorale prelude: Vater unser im Himmelreich, BWV 683
1.33am
Chorale prelude: Wer nur den lieben Gott läßt walten, BWV 642
Bas de Vroome (organ)
1.35am
Verdi, Giuseppe (1813-1901): Messa da Requiem for soloists, chorus and orchestra
Ragnhild Heiland Sorensen (soprano)
Ingebjorg Kosmo (mezzo-soprano)
Ivar Gilhuus (tenor)
Oddbjorn Tennfjord (baritone)
Collegium Vocale
Norwegian Radio Orchestra
Johannes Fritzsch (conductor)
2.58am
Poulenc, Francis (1899-1963), orch. Berkeley: Flute Sonata (1956)
Emmanuel Pahud (flute)
Suisse Romande Orchestra
Enrique Garcia-Asensio (conductor)
3.12am
Ravel, Maurice (1875-1937): String Quartet in F
New Helsinki Quartet
3.42am
Saint-Saens, Camille (1835-1921): Cello Concerto No 1 in A minor, Op 33
Luca Sulic (cello)
Slovenian Radio Symphony Orchestra
Shuntaro Sato (conductor)
4.03am
Bach, Johann Sebastian (1685-1750): Prelude and Fugue in C, BWV 870
Rudolfas Budginas (piano)
4.07am
Abel, Carl Friedrich (1723-1787): Praeludium, Adagio and Allegro, K186-212
Paolo Pandolfo (viola da gamba)
4.20am
Liszt, Franz (1811-1886): Transcendental Study No 11 in D flat, S139
Jeno Jando (piano).
Last on