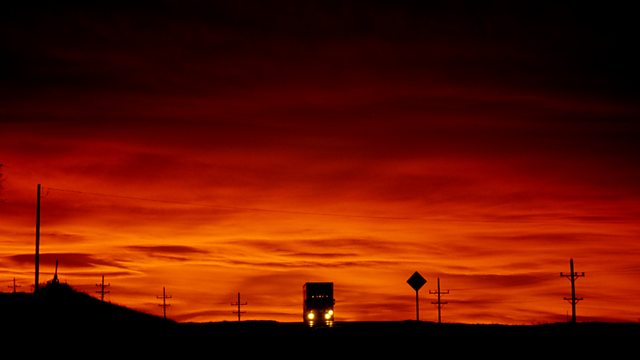 Through the Night
With Susan Sharpe.
4.04am
Warlock: Serenade for Strings (1921-22)
Manitoba Chamber Orchestra
Roy Goodman (conductor)
4.11am
Goldmark: Night Piece – from the opera 'Die Königin von Saba' (The Queen of Sheba), Act 2
Calgary Philharmonic Orchestra
Mario Bernardi (conductor)
4.19am
Prokofiev: Cinderella Fantasy Suite
Aglika Genova, Liuben Dimitrov (piano duo)
4.32am
Lassus: Bon jour et puis quelles nouvelles?
The King's Singers
Jeremy Jackman, Alastair Hume (countertenor)
Robert Chilcott (tenor)
Anthony Holt, Simon Carrington (baritone)
Colin Mason (bass)
4.34am
Lassus: Paisible domaine – from Livre de chansons nouvelles, Paris 1571
The King's Singers
David Hurley, Robin Tyson (countertenor)
Paul Phoenix (tenor)
Philip Lawson, Gabriel Crouch (baritone)
Stephen Connolly (bass)
4.37am
Touchemoulin: Sinfonia in B flat
Neue Düsseldorfer Hofsmusik
4.51am
Moszkowski: Valse for piano in E, Op 34, No 1
Dennis Hennig (piano).
Last on