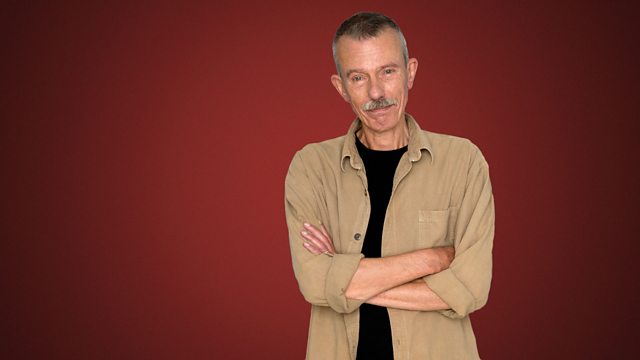 Through the Night
With Susan Sharpe.
5.00am
Debussy, orch. Brewaeys: No 9 Hommage à S Pickwick Esq. P.P.M.P.C; No 10 Canope (Preludes, Book 2)
Royal Flemish Philharmonic
Daniele Callegari (conductor)
5.06am
Haydn: Sonata in D, H XVI 37
Andreas Staier (fortepiano)
5.16am
Ebner: Trio in B flat
Zagreb Woodwind Trio
5.24am
Frescobaldi: Messa Della Madonna (excerpts)
Liuwe Tamminga (organ)
5.36am
Desprez: Praeter rerum seriem for 6 voices
Huelgas Ensemble
Paul van Nevel (director)
5.42am
Wassenaer: Concerto armonico No 5 in B flat for four violins, viola and continuo
Academy of Ancient Music
Andrew Manze (director/violin)
5.53am
Ambroz Copi: Pie Jesu (Dies Irae of the Requiem Mass)
Chamber Choir AVE
Andraz Hauptman (conductor)
5.56am
Samo Vremsak: Three Poems by Tone Kuntner
Chamber Choir AVE
Andraz Hauptman (conductor)
6.00am
Mozart: Sonata in C minor, K457
Denis Burstein (piano)
6.25am
Rosenmuller: De profundis (Psalm 129)
Johanna Koslowsky (soprano)
David Cordier (countertenor)
Gerd Türk (tenor)
Stephan Schreckenberger (bass)
Carsten Lohff (organ)
Cantus Köln
Konrad Junghänel (conductor/lute)
6.37am
Haydn: Sinfonia concertante in B flat for oboe, bassoon, violin, cello and orchestra
Erik Niord Larsen (oboe)
Per Hannisdal (bassoon)
Jon Elsrud Gjesme (violin)
Bjorn Solum (cello)
Oslo Philharmonic Orchestra
Rafael Frübeck de Burgos (conductor).
Last on