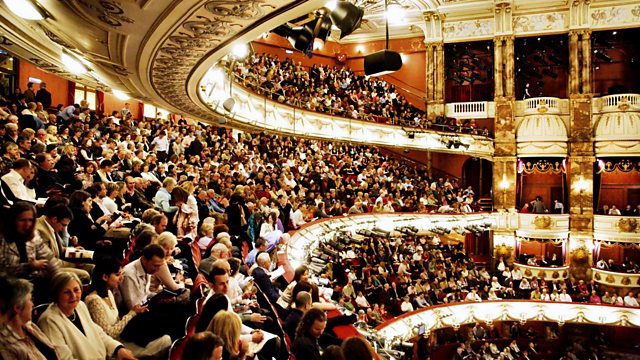 Monteverdi's The Coronation of Poppea
Monteverdi's The Coronation of Poppea
Presented by Petroc Trelawny and beginning with a behind-the-scenes feature on the opera and this production.
Following their success at English National Opera with Monteverdi's L'Orfeo, conductor Laurence Cummings and director Chen Shi-Zheng team up at ENO once again for Monteverdi's final opera, which contains some of his most sensual music and features an outstanding British cast.
Poppea is the mistress of the Emperor Nero, who is easily manipulated - she wants the power of the throne, and the only obstacle in her way is Nero's wife Ottavia.
Fortune ...... Katherine Manley (soprano)
Virtue ...... Jane Harrington (soprano)
Love Sophie Bevan ...... (soprano)
Mercury ...... James Gower (bass)
Poppea ...... Kate Royal (soprano)
Nerone ...... Anna Grevelius (mezzo-soprano)
Ottavia ...... Doreen Curran (mezzo-soprano)
Ottone ...... Tim Mead (countertenor)
Drusilla ...... Lucy Crowe (soprano)
Seneca ...... Robert Lloyd (bass)
Arnalta ...... Christopher Gillett (tenor)
Nurse/Venus ...... Diana Montague (mezzo-soprano)
English National Opera Orchestra
Laurence Cummings (conductor/harpsichord).
Last on