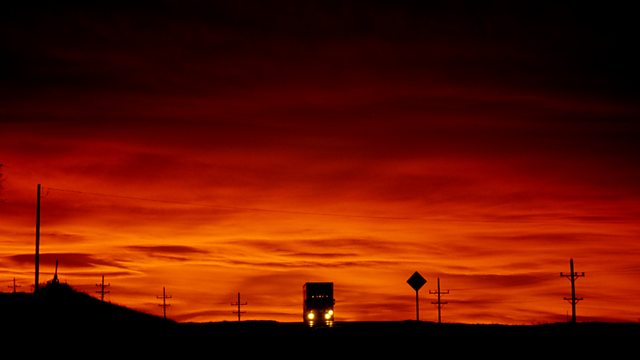 Through the Night
With Susan Sharpe.
5.00am
Bach: Brandenburg Concerto No 4 in G, BWV 1049
Rachel Brown, Rachel Beckett (recorder)
Pavlo Beznosiuk (violin)
Academy of Ancient Music
Richard Egarr (harpsichord/director)
5.16am
Debussy: String Quartet in G minor, Op 10
Bartók String Quartet
5.41am
Borgstrom: Music to Johan Gabriel Borkman
Norwegian Radio Orchestra
Kjell Seim (conductor)
5.53am
Mozart: Overture (Die Entführung aus dem Serail, K384)
Radio Bratislava Symphony Orchestra
Ludovít Rajter (conductor)
6.00am
D Scarlatti: Sonata in C, Kk420
Ilze Graubina (piano)
6.05am
Schubert: Trio in E flat for piano and strings, D897 (Notturno)
Tomaz Lorenz (violin)
Andrej Petrac (cello)
Alenka Scek-Lorenz (piano)
6.15am
Debussy, arr. Luc Brewaeys: Bruyères; Général Lavine – eccentric (Preludes, Book 2)
Royal Flemish Philharmonic
Daniele Callegari (conductor)
6.22am
Handel: Sonata in A minor, Op 1, No 4
Louise Pellerin (oboe)
Dom André Laberge (organ)
6.29am
Holst: St Paul's Suite
Seoul Chamber Orchestra
Yong-Yun Kim (conductor)
6.43am
Stanford: The Blue Bird (8 Partsongs, Op 119, No 3)
BBC Singers
Stephen Cleobury (conductor)
6.47am
Stanford: When Mary thro' the garden went
BBC Singers
Bob Chilcott (conductor)
6.51am
JC Bach: Quintet in G for flute, oboe, violin, viola and basso continuo, Op 11, No 2
Les Adieux:
Wilbert Hazelzet (flute)
Hans Peter Westerman (oboe)
Mary Utiger (violin)
Hajo Bäss (viola)
Christina Kyprianides (cello)
Andreas Staier (harpsichord).
Last on