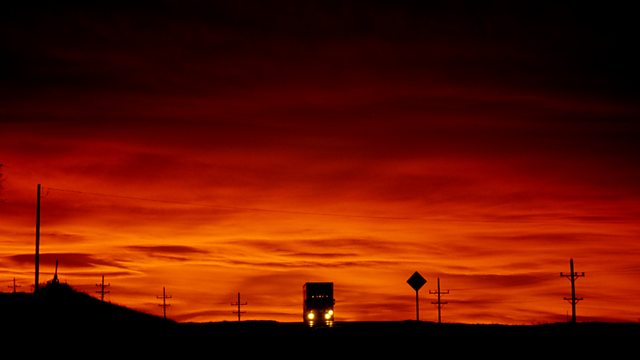 Through the Night
With Susan Sharpe.
5.00am
Paganini: Sonata No 3 in C for violin and guitar (Centone di sonate, Op 64)
Andrea Sestakova (violin)
Alois Mensik (guitar)
5.04am
Haydn: Sonata in G minor
Petras Geniusas (piano)
5.16am
Gade: Ved solnedgang (At sunset)
Danish National Radio Choir
Danish Radio Concert Orchestra
Roman Zeilinger (conductor)
5.24am
Kabalevsky: Concerto in C for violin and orchestra, Op 48
Moshe Hammer (violin)
Winnepeg Symphony Orchestra
Kazuhiro Koizumi (conductor)
5.40am
Hellendaal: Concerto grosso in F for strings and continuo, Op 3, No 6
Combattimento Consort Amsterdam
5.53am
Beethoven: Symphony No 4 in B flat
Oslo Philharmonic Orchestra
André Previn (conductor)
6.30am
Vierne: Clair de lune (Pieces de fantaisie, Op 53)
Stanislas Deriemaeker (organ)
6.40am
Debussy, orch. Luc Brewaeys: La Cathédrale engloutie; La Danse de Puck; Minstrels (Preludes Book 1)
Royal Flemish Philharmonic
Daniele Callegari (conductor)
6.52am
Weber: Rondo brillante in E flat (La gaieté for piano, Op 62)
Niklas Sivelöv (piano).
Last on