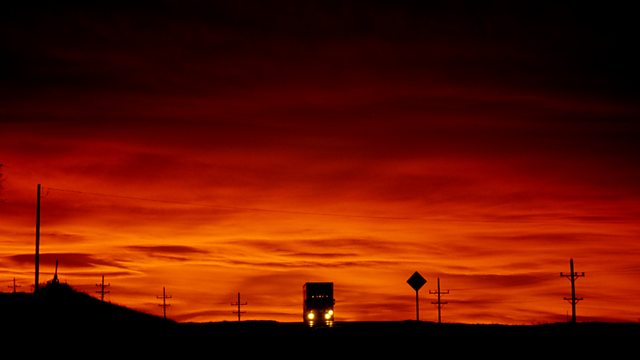 Through the Night
With Susan Sharpe.
5.00am
Stenhammar: Ithaka, Op 21 (1904)
Peter Mattei (baritone)
Swedish Radio Symphony Orchestra
Manfred Honeck (conductor)
5.10am
Mendelssohn: On wings of song, Op 34, No 2, arr. anon for clarinet & piano
Hyun-Gon Kim (male, clarinet)
Chi-Ho Cho (female, piano)
5.13am
Roussel: Aria No 2 (Vocalise No 2) version for clarinet and piano
Antanas Talocka (clarinet)
Lilija Talockiene (piano)
5.15am
Debussy, orch. Luc Brewaeys: No 8 La fille aux cheveux de lin, from Preludes Book One; No 9 La serenade interrompue, from Preludes Book One
Royal Flemish Philharmonic
Daniele Callegari (conductor)
5.21am
Vaughan Williams: Serenade to music for 16 soloists
Bette Cosar (soprano)
Delia Wallis (mezzo-soprano)
Edd Wright (tenor)
Gary Dahl (bass)
Alexander Skwortsow (violin)
Vancouver Bach Choir
Vancouver Symphony Orchestra
Bruce Pullan (conductor)
5.34am
Scriabin: Fantasy in A minor for two pianos
Aglika Genova, Liuben Dimitrov (piano)
5.40am
Durante: Concerto No 8 in A, La Pazzia
Concerto Koln
5.53am
Mozart: Regina coeli for soloists SATB, chorus, orchestra & organ, K276
Olivia Robinson (soprano)
Sian Menna (mezzo-soprano)
Christopher Bowen (tenor)
Stuart MacIntyre (baritone)
BBC Singers
BBC Concert Orchestra
Stephen Cleobury (conductor)
6.01am
Dussek: Piano Sonata in C minor, Op 35, No 3
Andreas Staier (Broadwood fortepiano)
6.25am
Dukas: La Peri – poeme danse
Radio Philharmonic Orchestra, Netherlands
Jean Fournet (conductor)
6.47am
Power: Salve Regina
Hilliard Ensemble
6.54am
Isaac : Communae Festorum Beatae Mariae Virginis
Hilliard Ensemble and The Kees Boeke Consort.
Last on