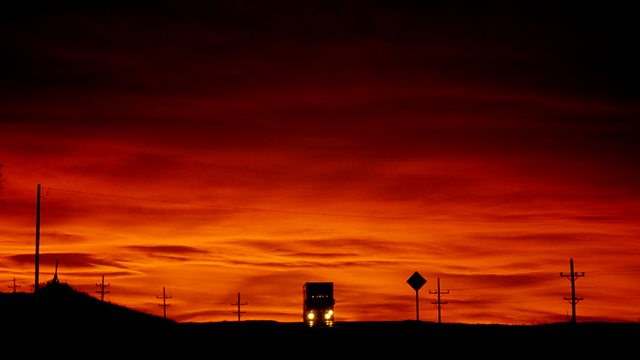 Through the Night
With Susan Sharpe.
5.30am
Debussy, orch. Luc Brewaeys: No 6 Des pas sur la neige; No 7 Ce qu'a vu le vent d'ouest (Preludes Book 1)
Royal Flemish Philharmonic
Daniele Callegari (conductor)
5.39am
Sweelinck: Fantasia C1
Stef Tuinstra (organ)
5.51am
R Strauss: Fröhlicher Beschluss (Intermezzo, Op 72, No 4)
Toronto Symphony Orchestra
Andrew Davis (conductor)
5.53am
Saint-Saëns: Mon coeur s'ouvre (Samson et Dalila, Act 2 Sc 3)
Helja Angervo (mezzo-soprano)
Finnish Radio Symphony Orchestra
Ulf Söderblom (conductor)
6.01am
Dvorák: Serenade in D minor, Op 44
I Solisti del Vento
Etienne Siebens (conductor)
6.24am
Johanson: Four songs about the seasons
6.31am
Trad Swedish, arr. David Wikander: Om alla berg och dalar (If all the hills and valleys); Där sitter en fågel på liljorna (There is a bird sitting on the lilies)
Christina Billing, Carina Morling, Åslög Rosén (soprano)
Swedish Radio Choir/Eric Ericson
6.34am
Larsson: Concertino for Piano and Strings, Op 45, No 12
Mårten Landström (piano)
Members of Uppsala Chamber Soloists
6.49am
Handel: Concerto Grosso in B flat, Op 3, No 1
Elar Kuiv (violin)
Olev Ainomae (oboe)
Estonian Radio Chamber Orchestra
Paul Mägi (conductor).
Last on