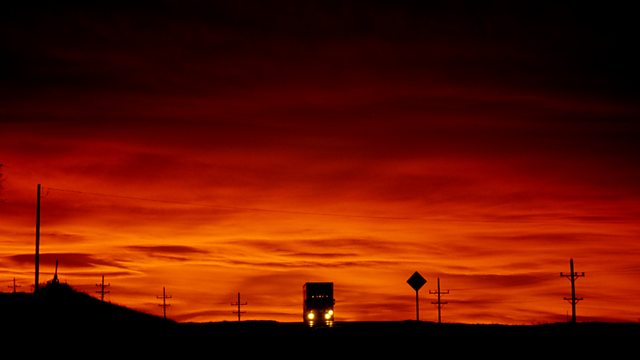 Through the Night
With Susan Sharpe.
4.24am
Chopin, arr. Kocsis: 3 mazurkas; F minor, Op 63, No 2; G minor, Op 63, No 3; C sharp minor, Op 67, No 2
Zsolt Szatmári (clarinet)
Zoltán Kocsis (piano)
4.31am
Wagner: Brunnhilde's Abschied (Götterdämmerung)
Birgit Nilsson (mezzo-soprano)
Royal Concertgebouw Orchestra
Pierre Monteux (conductor)
4.50am
Frescobaldi: 3 Canzonas
Musica Fiata, Köln
Roland Wilson (director)
5.00am
Norman, arr Niklas Willen: Andante Sostenuto
Swedish Radio Symphony Orchestra
Niklas Willén (conductor)
5.09am
Moscheles: Prelude No 1 in E (50 Preludes, Op 73)
Tom Beghin (fortepiano)
5.10am
Bergh: Lied fur pianoforte
Frans van Ruth (piano)
5.15am
A Scarlatti: Concerto Grosso No 1 in F minor
Tafelmusik Baroque Orchestra
Jeanne Lamon (conductor)
5.23am
Anon (16th century): Puse mis amores; Corten espadas afiladas
Hespèrion XX
Jordi Savall (director).
Last on