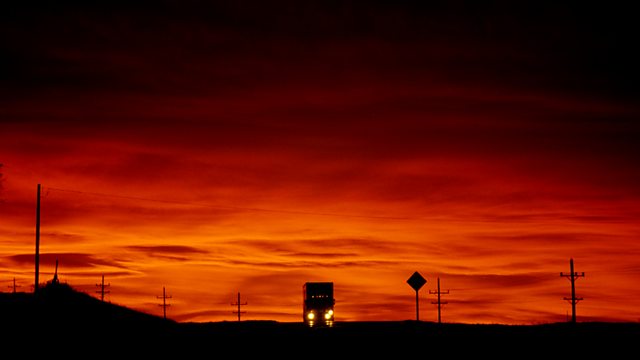 Through the Night
With John Shea.
5.00am
Debussy, Claude (1862-1918), orch. Brewaeys: Le vent dans la plaine; Les sons et les parfums tournent dans l'air du soir; Les collines d'Anacapri (Preludes, Book 1)
Royal Flemish Philharmonic
Daniele Callegari (conductor)
5.09am
Hartmann, Johan Peter Emilius (1805-1900): Etudes instructives, Op 53
Nina Gade (piano)
5.19am
Papandopulo, Boris (1906-1991): 3 Studies, dedicated to BJM
Branka Janjanin-Magdalenic (harp)
5.32am
Sweelinck, Jan Pieterszoon (1562-1621): O Domine Jesu Christe
Netherlands Chamber Choir and instrumental ensemble
Paul van Nevel (conductor)
5.39am
Corelli, Arcangelo (1653-1713): Sonata da chiesa in C minor, Op 1 No 8
London Baroque
5.46am
Mozart, Wolfgang Amadeus (1756-1791): Menuetto and Trio (String Quartet in D minor, K421)
Young Danish String Quartet
5.50am
Rachmaninov, Sergei (1873-1943): Prelude in C minor, Op 27 No 7
Lise de Salle (piano)
5.54am
Canteloube, Joseph (1879-1957): Brezairola (Songs of the Auvergne)
Yvonne Kenny (soprano)
Melbourne Symphony Orchestra
Vladimir Kamirski (conductor)
5.57am
Anon (arr. Geoff Richards): Bailèro from the Auvergne
Phoenix Chamber Choir
Ramona Luengen (conductor)
6.01am
Marais, Marin (1656-1725): Deuxieme Suite de Pieces; Trio in G (1692)
La Petite Bande
6.23am
Wieniawski, Henryk (1835-1880): Violin Concerto No 2 in D minor, Op 22
Bartlomiej Niziol (violin)
Sinfonia Varsovia
Grzegorz Nowak (conductor)
6.47am
Rossini, Gioachino (1792-1868): Overture (William Tell)
World Orchestra for Peace
Valery Gergiev (conductor).
Last on