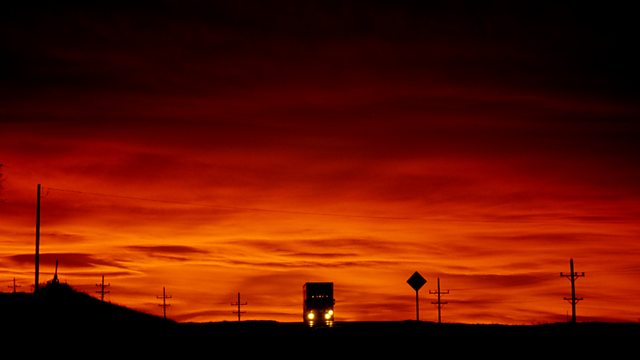 Through the Night
With John Shea.
5.00am
Strauss, Richard (1864-1949): Träumerei am Kamin (Intermezzo)
Toronto Symphony Orchestra
Andrew Davis (conductor)
5.07am
Förster, Kaspar Jr (1616-1673): Dialogus a 5 Quid faciam misera?
Olga Pasiecznik, Marta Boberska (sopranos)
Dirk Snellings (bass)
Il Tempo
Agata Sapiecha (violin/director)
5.14am
Debussy, Claude (1862-1916), orch. Brewaeys: Danseuses de delphes; Voiles (Preludes, Book 1)
Royal Flemish Philharmonic
Daniele Callegari (conductor)
5.23am
Mozart, Wolfgang Amadeus (1756-1791): Fantasy in C minor, K396
Valdis Jancis (piano)
5.33am
Gassman, Florian Leopold (1729-1774): Stabat mater
Capella Nova Graz
Otto Kargl (conductor)
5.46am
Bartók, Béla (1881-1945), arr. Willner: Romanian Folk Dances, Sz 56
I Cameristi Italiani
5.53am
Goleminov, Marin (1908-2000): 5 Sketches (1952)
Sofia Soloists Chamber Ensemble
Vassil Kazandjiev (conductor)
6.09am
Bach, Johann Sebastian (1685-1750): Oboe Sonata in B minor, BWV 1030
Douglas Boyd (oboe)
Knut Johannessen (harpsichord)
6.26am
Haydn, Joseph (1732-1809): Keyboard Sonata in C
Andreas Staier (fortepiano)
6.38am
Respighi, Ottorino (1879-1936): Trittico Botticelliano
Winnipeg Symphony Orchestra
Kazuhiro Koizumi (conductor).
Last on