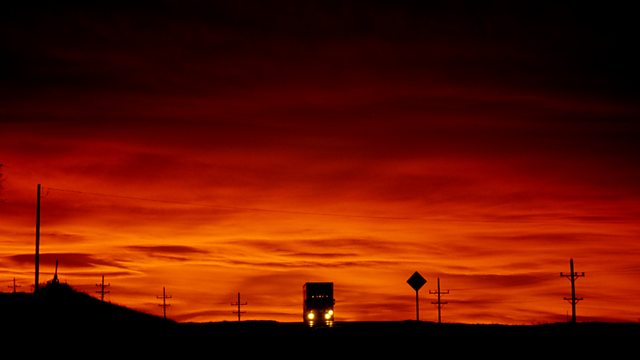 Through the Night
With John Shea.
3.58am
Groneman, Johannes Albertus (1710-1778): Flute Sonata in G
Jed Wentz, Marion Moonen (flutes)
4.07am
Monteverdi, Claudio (1567-1643): Altri canti d'Amor à 6 (Venice 1638)
Suzie Le Blanc, Kristina Nilsson (sopranos)
Daniel Taylor (countertenor)
Rodrigo del Pozo (tenor)
Josep Cabré (baritone)
Bernard Deletré (bass)
Tragicomedia
Stephen Stubbs (conductor)
Concerto Palatino
Bruce Dickey (conductor)
4.16am
Handel, Georg Frideric (1685-1759): Ballet music (Terpsichore)
English Baroque Solists
John Eliot Gardiner (conductor)
4.28am
Liebermann, Rolf (1910-1999): Suite on six Swiss folk songs
Swiss Chamber Philharmonic
Patrice Ulrich (conductor)
4.39am
Gershwin, George (1898-1937): Lullaby
New Stenhammar String Quartet
4.49am
Mozart, Wolfgang Amadeus (1756-1791), transcr. Petric: Adagio and rondo in C minor, K617
Joseph Petric (accordion)
Moshe Hammer, Marie Bérard (violins)
Douglas Perry (viola)
David Hetherington (cello).
Last on