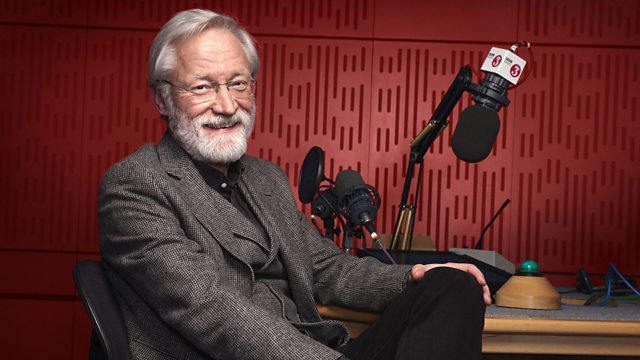 Edvard Grieg (1843-1907)
4/5. Donald Macleod explores some of the personal encounters with British people that helped to shape Grieg's life, from his long-standing friendship with composer Frederick Delius to a meeting in Birmingham with a church leader that precipitated a change in the Norwegian's spiritual outlook.
Symphonic Dances, Op 64 No 1
City of Birmingham Symphony Orchestra
Sakari Oramo (conductor)
Sonata No 3, Op 45 (1st mvt)
Fritz Kreisler (violin)
Sergei Rachmaninov (piano)
The Mountain Thrall (Den Bergekne), Op 32
Hakan Hagegard (baritone)
Gothenburg Symphony Orchestra
Neeme Jarvi (conductor)
Four Psalms, Op 74
David Wilson-Johnson (baritone)
Polyphony
Stephen Layton (conductor)
Ave, Maris Stella
Polyphony
Stephen Layton (conductor).
Last on