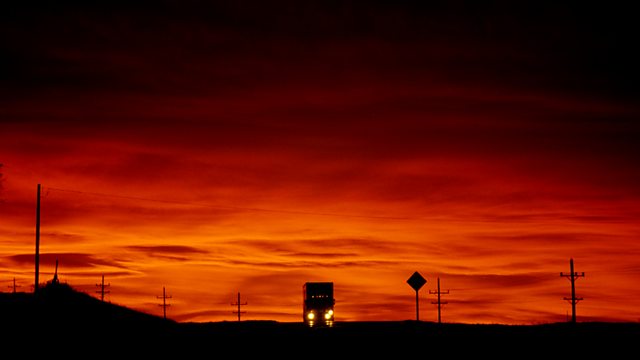 Through the Night
With John Shea.
5.00am
Chopin, Frédéric (1810-1849): Grande Polonaise Brillanté precedee d'un Andante Spianato
Lana Genc (piano)
5.15am
Weber, Carl Maria von (1786-1826): Grand duo concertant, Op 48
Joaquín Valdepenas (clarinet)
Patricia Parr (piano)
5.34am
Donizetti, Gaetano (1797-1848): Grande Offertorio in D
Aart Bergwerff (Batz organ, Grote or Onze Lieve Vrouwekerk, Harderwijk)
5.41am
Schubert, Franz (1797-1828): Meeres Stille, D16); Die Götter Griechenlands, D677b; Auf dem See, D543; Ganymed, D544
Christoph Prégardien (tenor)
Andreas Staier (fortepiano)
5.56am
Bach, Johann Sebastian (1685-1750): Komm, Jesu, komm!
Danish National Radio Choir
Stefan Parkman (conductor)
6.06am
Haydn, Joseph (1732-1809): Trio Sonata in E flat
Kungsbacka Trio
6.23am
Poulenc, Francis (1899-1963): Petites voix – pour voix égales a capella
Maîtrise de Radio France
Denis Dupays (director)
6.29am
Bruch, Max (1838-1920): Fantasy for Violin and Orchestra with Harp
James Ehnes (violin)
Orchestre Symphonique de Montréal
Mario Bernardi (conductor).
Last on