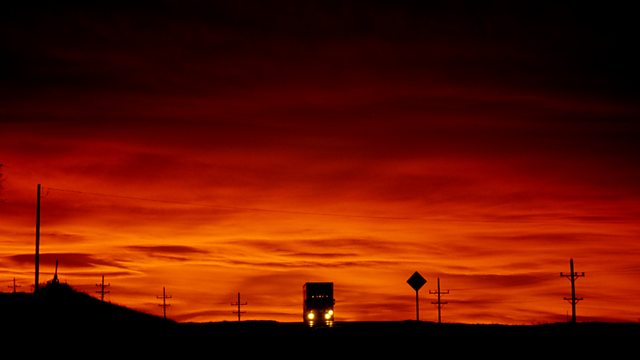 01/11/2007
With John Shea.
1.00am
Raychev, Alexander (1922-2003): Suite (Fountain of the White-Legged Woman)
Bulgarian National Opera and Ballet Theatre SO
Mihail Angelov (conductor)
1.48am
Hannikainen, Ilmari (1892-1955): Suihkulähteellä
Lissa Pohjola (piano)
1.54am
Morley, Thomas (c.1557-1602): Hard by a crystal fountain
The King's Singers
1.58am
Bruckner, Anton (1824-1896): Symphony No 4 (Romantic)
Swedish Radio Symphony Orchestra
Heinrich Schiff (conductor)
3.04am
Pearsall, Robert Lucas (1795-1856): Lay a garland on her hearse
BBC Singers
Bob Chilcott (conductor)
3.07am
Finzi, Gerald (1901-1956): White-flowering days
BBC Singers
Bo Holten (conductor)
3.11am
Mozart, Wolfgang Amadeus (1756-1791): Piano Concerto No 24 in C minor
Oslo Philharmonic Orchestra
André Previn (piano/conductor)
3.43am
Bach, Johann Sebastian (1685-1750): Concerto in D minor for 2 violins and string orchestra
Lucy van Dael (violin)
La Petite Bande
Sigiswald Kuijken (violin/conductor)
4.00am
Schnittke, Alfred (1934-1998), arr. Shafran: Suite in the olden style
Daniil Shafran (cello)
Anton Osetrov (piano)
4.14am
Kreisler, Fritz (1875-1962): Liebesleid
Uros Prevorsek (violin)
Marjan Vodopivec (piano)
4.17am
Bovet, Abbé Joseph (1879-1951): The old Swiss cottage
Zurich Boys' Choir
Alphons von Aarburg (conductor)
4.21am
Mendelssohn, Felix (1809-1847): Prelude and Fugue in E minor
Sylviane Deferne (piano)
4.30am
Corelli, Arcangelo (1653-1713): Sonate da Chiesa in D
London Baroque
4.37am
Vivaldi, Antonio (1678-1741): Bassoon Concerto
Ivan Pristas (bassoon)
Camerata Slovacca
Viktor Malek (conductor)
4.50am
Flotow, Friedrich von (1812-1883): Overture (Martha)
Radio Bratislava Symphony Orchestra
Ondrej Lenard (conductor).
Last on