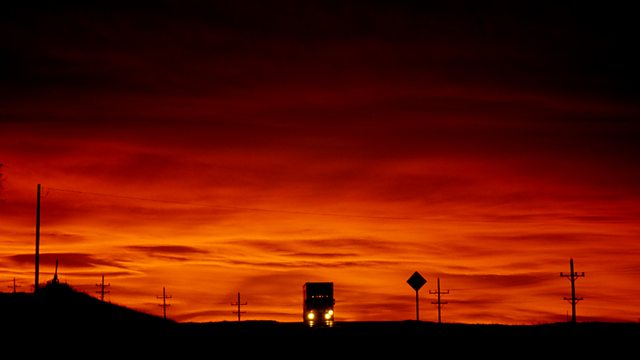 Through the Night
With John Shea.
6.00am
Lindblad, Adolf Fredrik (1801-1878): Drömmarne
Swedish Radio Choir
Swedish Radio Symphony Orchestra
Gustaf Sjökvist (conductor)
6.17am
Mendelssohn, Felix (1809-1847), arr. Rachmaninov: Scherzo (A Midsummer Night's Dream)
Valerie Tryon (piano)
6.21am
Grieg, Edvard (1843-1907): Elves' dance (Lyric Pieces, Book 1)
Mie Miki (accordion)
6.23am
Dukas, Paul (1865-1935): L'apprenti sorcier
The Hungarian Radio Orchestra
Adam Medveczky (conductor)
6.34am
Gounod, Charles (1818-1893): Mab, reine des mensonges (Roméo et Juliette, Act 1)
Mercutio ...... Brett Polegato (baritone)
Canadian Opera Company Orchestra
Richard Bradshaw (conductor)
6.37am
Glazunov, Alexander Konstantinovich (1865-1936): Rêverie in D flat, Op 24
Mindaugas Gecevicius (horn)
Ala Bendoraitiene (piano)
6.41am
Arlen, Harold (1905-1986), arr. O'Dette: Caglia à Pass (Somewhere over the rainbow)
Paul O'Dette (lute)
6.44am
Arlen, Harold (1905-1986), arr. unknown: Somewhere over the Rainbow
I Cameristi Italiani
6.47am
Mortelmans, Lodewijk (1868-1952): Lyrical Poem for small orchestra
Flemish Radio Orchestra
Bjarte Engeset (conductor).
Last on