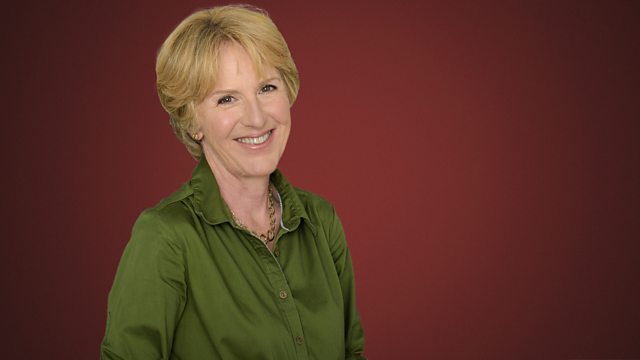 28/10/2007
With John Shea.
1.00am BST
Rachmaninov, Sergey (1873-1943): Piano Concerto No 3 in D minor
Shura Cherkassky (piano)
Sofia Philharmonic Orchestra
Asen Naydenov (conductor)
1.43am
Bach, Johann Sebastian (1685-1750), orch. Schoenberg: Prelude and Fugue in E flat (St Anne)
Sydney Symphony Orchestra
Edo de Waart (conductor)
1.00am GMT
Handel, Georg Frideric (1685-1759): Tamerlano
Tamerlane, emperor of the Tartars ...... Derek Lee Ragin (countertenor)
Bajazet, emperor of the Turks ...... Nigel Robson (tenor)
Asteria, Bazajet's daughter, in love with Andronicus ...... Nancy Argenta (soprano)
Andronicus, a Greek prince ...... Michael Chance (countertenor)
Leo, friend of Tamerlane and Andronicus ...... René Schirrer (bass)
Irene, princess of Trebizon, betrothed to Tamerlane ...... Jane Findlay (mezzo-soprano)
English Baroque Soloists
John Eliot Gardiner (conductor)
4.03am
Andriessen, Hendrik (1892-1981): Premier Choral
Johan van Dommele (organ)
4.12am
Anon, arr. Memelsdorff/Staier: 3 tunes to John Playford's Dancing Master
Pedro Memelsdorff (recorder)
Andreas Staier (harpsichord)
4.17am
Schumann, Robert (1810-1856): Overture (Die Braut von Messina)
The Radio Bratislava Symphony Orchestra
Ondrej Lenard (conductor)
4.25am
Eespere, René (b.1953): Festina lente
Talinn Music High School Chamber Choir
Evi Eespere (director)
4.34am
Hartmann, Johan Peter Emilius (1805-1900): 6 Tonstücke in Liederform, Op 37
Nina Gade (piano)
4.49am
Delius, Frederick (1862-1934), ed. Fenby: La Calinda from Koanga
BBC Concert Orchestra
Stephen Cleobury (conductor)
4.53am
Vivaldi, Antonio (1678-1741): Concerto in C for string orchestra, RV 114
The King's Consort
Robert King (director).
Last on