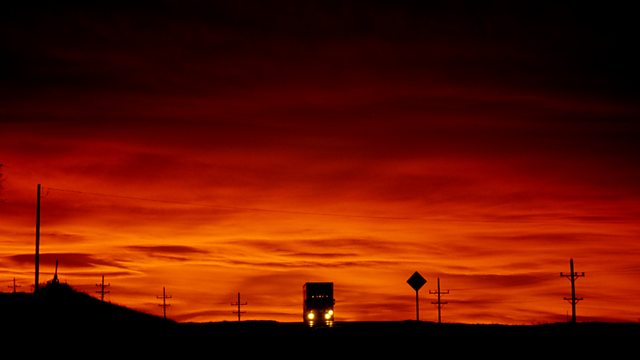 Through the Night
With John Shea.
5.00am
Dvorák, Antonín (1841-1904): Overture (King and the Charcoal Burner)
Slovak Radio Symphony Orchestra
Stefan Robl (conductor)
5.08am
Scarlatti, Domenico (1685-1757): Sonata in E, L23
Sae-Jung Kim (piano)
5.13am
Haydn, Joseph (1732-1809), arr. Perry: Divertimento in B flat (arr. for wind quintet)
Galliard Ensemble
5.22am
Britten, Benjamin (1913-1976): Canadian Carnival, Op 19
Edmonton Symphony Orchestra
Uri Mayer (conductor)
5.36am
Vallet, Nicolas (c.1583-1645): Carillon de village
Toyohiko Satoh (lute)
5.38am
Brorson, Hans Adolf (1694-1674): Abendlied (Troens rare Klenodie)
Ulrik Cold (bass)
Kristian Buhl-Mortensen (lute/guitar)
5.41am
Kleynjans, Francis (b.1951): Homage à Satie
Heiki Mätlik (guitar)
5.44am
Strauss, Richard (1864-1949): Was erblicke ich? (Daphne)
Ben Heppner (tenor)
Toronto Symphony Orchestra
Andrew Davis (conductor)
5.53am
Moss, Piotr (b.1949): Wiosenno
Polish Radio Choir
Wlodzimierz Siedlik (conductor)
6.02am
Arensky, Anton Stepanovich (1861-1906): Suite No 4 for two pianos, Op 62
James Anagnoson, Leslie Kinton (piano)
6.21am
Purcell, Henry (1659-1695): Sonata No 7 in E minor for 2 violins and continuo
Simon Standage (violin)
Ensemble Il Tempo
6.29am
Roussel, Albert (1869-1937): Suite from Le Festin de l'Araignée
Royal Concertgebouw Orchestra
Bernard Haitink (conductor)
6.47am
Regnart, Jacob (c.1540-1599): Litania Deiparae Virginis Mariae
Currende
Erik van Nevel (conductor).
Last on