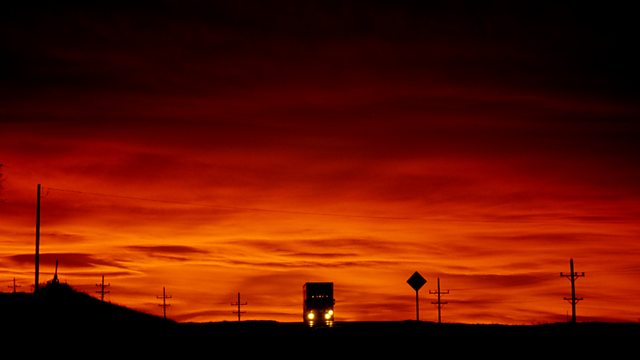 Through the Night
With John Shea.
5.00am
Bartók, Béla (1881-1945): Four Old Hungarian Folksongs for male chorus
Male Choir of the Hungarian Army
Béla Podor (conductor)
5.04am
Schoeck, Othmar (1886-1957): Sommernacht (Pastoral intermezzo for string orchestra)
Camerata Bern
5.16am
Telemann, Georg Philipp (1681-1767): Sonata in F (Der Getreue Music-Meister)
Michael Schneider (recorder)
Rainer Zipperling (cello)
Harald Hoeren (positive organ)
5.23am
Sarasate, Pablo de (1844-1908): Romanza Adaluza
Moshe Hammer (violin)
Valerie Tryon (piano)
5.28am
Haczewski, Antoni (C. 18th/19th): Symphony in D
Polish Radio Symphony Orchestra
Andrzej Straszynski (conductor)
5.37am
Grieg, Edvard (1843-1907): Fra ungdomsdagene (Lyric Pieces Book 8)
Juhani Lagerspetz (piano)
5.42am
Bach, Johann Sebastian (1685-1750): Widerstehe doch der Sünde (Cantata No 54)
Jadwiga Rappé (alto)
Concerto Avenna
Andrzej Mysinski (conductor)
5.53am
Couperin, Francois (1668-1733), arr. Bartók: Le Moucheron; Les Fastes de la grande et anciénne Ménéstrandise; Les Baricades misterieuses (3 Pièces de clavecin, Book 2)
Jan Michiels (piano)
6.00am
Debussy, Claude (1862-1916), orch. Koechlin: Khamma, Légende dansée
Royal Concertgebouw Orchestra
Riccardo Chailly (conductor)
6.22am
Schubert, Franz (1797-1828): 3 Klavierstücke, D946
Alfred Brendel (piano)
6.47am
Kisielewski, Stefan (1911-1991): Suite from the ballet Fun Fair
Polish Radio National Symphony Orchestra in Katowice
Michal Nesterowicz (conductor).
Last on