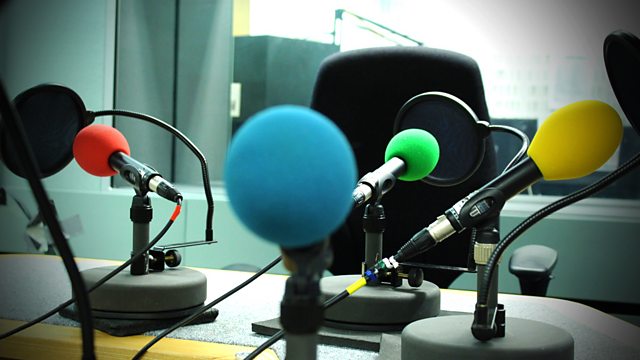 19/11/2007
Ever since the neurologist OLIVER SACKS first became aware of the profound effects of music on the brain in patients with Parkinson's, he has been struck by the remarkable ways that music's intrinsic qualities stimulate our auditory and nervous system and even alter the brain in complex and unpredictable ways. In his new book, Musicophilia, he explores the range of human responses to music through case studies of patients and musicians, to see what their experiences can tell us about the effect of music on the brain. Musicophilia: Tales of Music and the Brain is published by Picador.
The philosopher A C GRAYLING takes up the debate begun by Socrates on what constitutes a life well-lived. His new book, The Choice of Hercules, looks at the features that make 'good' lives and explores the legendary choice faced by Hercules between the pursuit of worldly pleasures, and the pursuit of virtue. Grayling suggests that there is no real dichotomy here, but much right and much wrong on both sides of the divide. The kind of good he envisages in good personal lives should also be the basis for how we treat others, and how we view important social and political questions in the 21st century. The Choice of Hercules: Pleasure, Duty and the Good Life in the 21st Century is published by Weidenfeld & Nicolson.
The Cold War space race may be over – but space exploration goes on. Now, 50 years after Sputnik, PROFESSOR MONICA GRADY believes we're on the brink of a new era of fact-finding in space. A fresh international accord has brought together nations including Britain, the US, Russia and China, to take on the future challenges in space. Professor Grady gives her vision of what we might discover – and how man may yet live on the Moon, and beyond. Her lecture, Space exploration: the next 50 years, is at the Royal Institution on Friday 23 November.
ROBERT HUXLEY is Head of Collections in the Botany Department of the Natural History Museum. In his book, The Great Naturalists, he brings together the men and women, from Classical times to the end of the 19th century, who devoted their time and money to collecting, drawing and describing plants and animals, amateur collectors whose obsessive hobbies have created an invaluable legacy for scientists today. The Great Naturalists, edited by Robert Huxley, is published by Thames & Hudson in association with the Natural History Museum.
Last on