Kraftwerk: We Are the Robots
Marc Riley traces the career of Kraftwerk, whose 70s electronic music owed more to the experimental German classical compositions of Karlheinz Stockhausen than to any pop tradition.
Mary Anne Hobbs recommends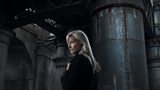 "The writer Paul Morley says that Kraftwerk compressed all the best ideas of 1970s modern Germany into pop music, and he's absolutely right. As we journey through the story of their sound with host Marc Riley, we also learn that they were some of the funniest and most eccentric musicians of their generation. Did you know that Kraftwerk would cut the wires of speakers in a public place if they felt the music being piped was ugly?"
Read all of Mary Anne's recommendations
Featured in...
The 6 Music DJ selects the best Radio 4 music documentaries for Seriously...

A selection of programmes to unwind