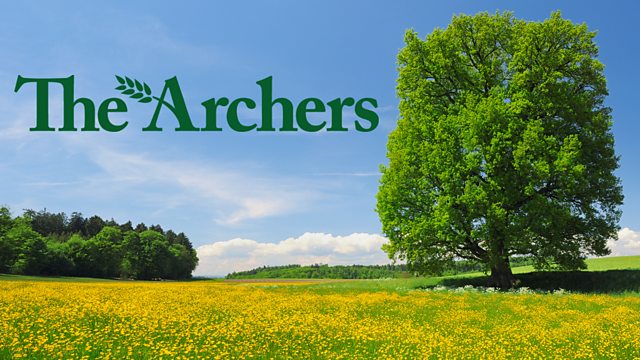 16/11/2007
It's the big day - Phil and Jill's golden wedding anniversary party at Lower Loxley. The place is full of family and friends, and Phil and Jill arrive looking wonderful. Bert has written them a special poem, and Elizabeth is worrying like mad about the photograph, as Kenton has not yet delivered it. The food is gorgeous, and Phil thinks it's a good deal swisher than their wedding breakfast was.
Kenton arrives with the picture. It's still monstrously big. Elizabeth is furious - Kenton could at least have told her; she could have called the photographer! Kenton explains that nothing could be done in the time. And it doesn't look quite so big unwrapped. Nigel is chatting about his Shire Horse course and Bert is still trying to read his poem, when the present is presented. Phil and Jill unwrap it, and of course it's lovely. Though big. Bert tries one more time, and Phil takes the poem to read later. Kenton and Kathy find a moment to present a little picture of Meriel, as she isn't in the big one. Nigel calls everyone to order, and they raise their glasses to a very happy Jill and Phil.
Episode written by Tim Stimpson.
Last on