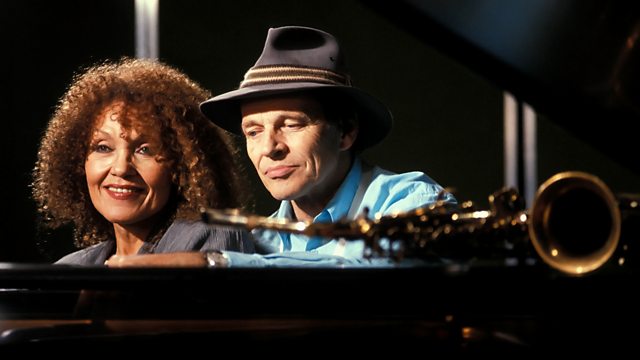 The Dankworths
Profile of the husband and wife jazz duo Cleo Laine and the late John Dankworth. John was one of Britain's best-known jazz musicians, composers and commentators, and Cleo is a singer and actress who has done just about everything - together they performed everywhere from jazz clubs to the world's major concert halls and theatres.
For years they toured the world and became established as one of the most popular double acts in music. Over the years they developed the Stables Arts Centre in the grounds of their home in Wavendon, Buckinghamshire. The venue has been host to many world famous artistes, from Vladimir Ashkenazy to George Shearing, and some of today's top professional musicians and singers have benefited from its education projects in the early stages of their careers.
Both John and Cleo have been awarded numerous honorary doctorates and are great believers in musical education. To this end, the Wavendon Foundation was formed with the objective of raising funds to benefit both individual young artistes in need of financial aid and organisations seeking support for music education projects.
This documentary follows their progession from dance halls and jazz clubs to the world stage. Their ongoing story is documented with rich archive, rare stills, footage and recordings from their private collection (seen for the first time), interviews with family and friends, and unique musical performances throughout.
Last on