Further Reading

Context and Background:
P. Adamson and R.C. Taylor, eds., The Cambridge Companion to Arabic Philosophy (Cambridge: Cambridge University Press, 2005)

Jules L. Janssens, An Annotated Bibliography on Ibn Sina (1970-1989). Including Arabic and Persian publications and Turkish and Russian references (Leuven, Leuven University Press, 1991)

Jules L. Janssens, An Annotated Bibliography on Ibn Sina. First supplement (1990-1994) (Louvain-La-Neuve: Fédération Internationale des Instituts d'Études médiévales, 1999)

Interpretations of Avicenna:
Herbert Alan Davidson, Avicenna's proof of the existence of God as a necessarily existent Being. In Islamic Philosophical Theology. Edited by Parviz Morewedge. (Albany: State University of New York Press 1979. pp. 165-187)

Herbert Alan Davidson, Avicenna's proof of the existence of a Being Necessarily Existent by Virtue of Itself. In Proofs for Eternity, Creation and the Existence of God in Medieval Islamic and Jewish Philosophy (Oxford: Oxford University Press 1987. pp. 281-310)

Herbert Alan Davidson, Alfarabi, Avicenna, and Averroes on Intellect:Their Cosmologies, Theories of the Active Intellect and Theories of Human Intellect (New York: Oxford University Press 1992)

.

Nader El-Bizri, The Phenomenological Quest between Avicenna and Heidegger (Binghamton, N. Y.: Global Publications SUNY, 2000)

Nader El-Bizri, 'Avicenna and Essentialism', Review of Metaphysics, Vol. 54 (2001), pp. 753-778

Nader El-Bizri, 'Being and Necessity: A Phenomenological Investigation of Avicenna's Metaphysics and Cosmology', in Islamic Philosophy and Occidental Phenomenology on the Perennial Issue of Microcosm and Macrocosm, ed. A.-T. Tymieniecka (Dordrecht: Kluwer Academic Publishers, 2006), pp. 243-261

Primary Readings:
J. McGinnis and D.C. Reisman (ed. and trans.), Classical Arabic Philosophy: An Anthology of Sources (Indianapolis: Hackett, 2007)

The Metaphysics of the Healing (Provo, Utah: Brigham Young University Press, 2005)
A parallel English-Arabic text translated, introduced and annotated by Michael E. Marmura

General English monograph on Avicenna:
L.E. Goodman, Avicenna (London: Routledge, 1992)
Featured in...
From Altruism to Wittgenstein, philosophers, theories and key themes.

Browse the Medieval era within the In Our Time archive.
In Our Time Downloads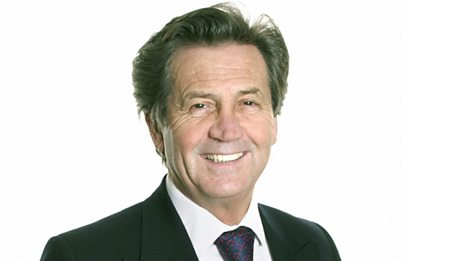 Every episode of In Our Time - available to download to listen to when & where you want.