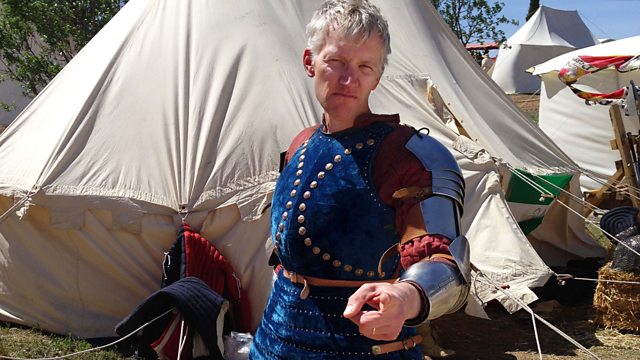 Iron Farming - Crane Park & Gunpowder Plot - Fulford to Waltham Abbey Walk
Iron Farming
Making History's Nick Baker reported from Ypres in Belgium where farmland continues to offer up the gruesome reminders of the carnage during four years of fighting during the First World War.
As human survivors of the conflict dwindle in number, local historians and museum workers now regard these human and military remains that act as a silent witness to the war.
Crane Park and the Gunpowder Plot
Making History listener Alex Robb works for the London Wildlife Trust at its Crane Park nature reserve near Twickenham in South West London. The area was once occupied by the Hounslow Gunpowder Mills but, today, all that remains is a nineteenth century 'shot tower' where lead shot was made. Alex told the programme that, according to local legend, Guy Fawkes visited the Duke of Northumberland at nearby Syon House on the 4th November 1605.
Furthermore, the gunpowder mills at Crane Park supplied Fawkes and his treacherous band with the explosives that they needed to blow up the Houses of Parliament… Is there any truth in all this? Making History consulted Wayne Cocroft of English Heritage and Professor Pauline Croft of Royal Holloway, University of London.
Fulford to Waltham Abbey Walk
Making History listener Chas Jones is fascinated by the Battle of Fulford in September. It was here that the Norwegian Vikings defeated the English Northern Earls and forced Harold Godwinson to march north for Tadcaster and then the Battle of Stamford Bridge. Chas wanted to know how long it would have taken the English messenger to travel south from Fulford to bring news to Harold of the defeat, so he decided to do the journey himself dressed as an Eleventh Century monk. Making History also consulted the historian Dr Ann Williams to comment on the insight that Chas's walk provides and discuss how Harold would then have journeyed from York to Battle in Sussex to face the Normans.
Last on