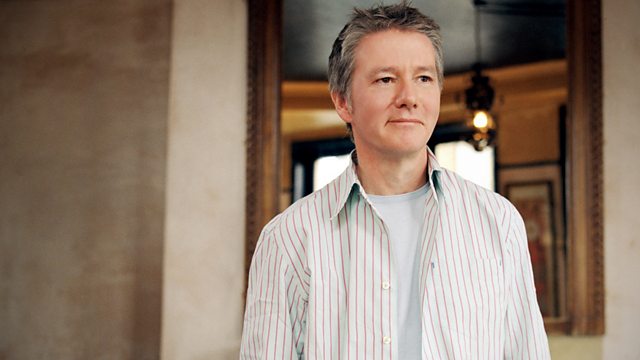 Tree of Smoke by Denis Johnson, Cate Blanchett in Elizabeth: The Golden Age
Deborah Moggach – novelist and screenwriter
Kerry Shale – Actor
Mark Ravenhill - writer and playwright.
Hairspray
Mark O Donnell and Thomas Meehan's musical version of John Waters' 1988 film about Tracy Turnblad, an overweight teenager, who triumphs over sizeism and racism in 1960's Baltimore. Tracy's mother Edna is played by Michael Ball and her father by Mel Smith.
Hairspray is open now at London's Shaftesbury Theatre.
Elizabeth: The Golden Age
Cate Blanchett returns to her film role of Elizabeth 1. Directed by Shekhar Kapur, Elizabeth prepares to go to war with Spain to defend her empire and struggles to balance ancient royal duties with a relationship with Sir Walter Raleigh, played by Clive Owen.
St. Pancras International
London rediscovers one of its neglected architectural wonders – the iron and glass train shed of St. Pancras station, originally designed and built by William Barlow 130 years ago. On November 14 the train shed will become a doorway to the continent when Eurostar services move there from Water loo. Saturday Review guests are given a guided preview.
Tree of Smoke by Denis Johnson
A vision of Vietnam which details the careers of a CIA officer and his uncle, the Colonel, a mysterious figure who has dedicated himself to the fight against communism, but pursues it in ways that often alarm his fellow countrymen.
Tree of Smoke by Denis Johnson is published by Picador
Stephen Poliakoff
Stephen Poliakoff brings us two new television dramas - Joe's Palace and Capuring Mary. Both are located in the same empty London house, maintained in perfect condition by its billionaire owner Elliot Graham, played by Michael Gambon, who lives across the road. The house is looked after by Joe (Danny Lee Wynter), who seems entirely unphased by the oddity of his surroundings.
Capturing Mary features Maggie Smith as Mary, a woman whose entire life has been haunted by a disturbing man she met at a party in the house. She describes her extraordinary experiences to Joe.
Last on