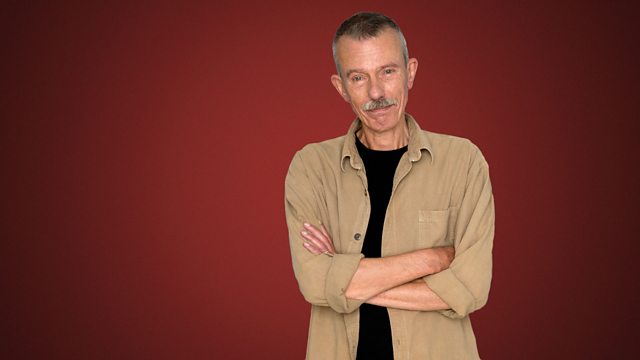 Untitled
With Susan Sharpe.
1.00am
Sulek, Stjepan (1914-1986): Bassoon Concerto (1958)
Rudolf Klepac (bassoon)
Yugoslav Radiodiffusion Symphony Orchcestra
Jean Martinon (conductor)
1.20am
Tchaikovsky, Pyotr Il'yich (1840-1893): Symphony No 6 in B minor (Pathetique)
Yugoslav Radiodiffusion Symphony Orchestra
Jean Martinon (conductor)
2.07am
Byrd, William (c.1543-1623): Exurge Domine
Copenhagen Boys Choir
Ebbe Munk (conductor)
2.12am
Elgar, Edward (1857-1934): The Severn Suite, Op 87
Royal Academy of Music Brass Soloists
2.29am
Nielsen, Carl (1865-1931): Violin Concerto, Op 33
Silvia Marcovici (violin)
Orchestre National de France
Osmo Vanska (conductor)
3.07am
Berlioz, Hector (1803-1869): Roméo et Juliette, Op 17
Oslo Philharmonic Orchestra
Gianandrea Noseda (conductor)
4.00am
Marais, Marin (1656-1728): Tombeau pour Monsr. de Lully
Ricercar Consort
Henri Ledroit (conductor)
4.08am
Handel, Georg Frideric (1685-1759): Voluntary No 2 in C
Dom André Laberge (organ)
4.12am
Druschetsky, Georg (1745-1819): Wind Sextet in E flat
Bratislava Chamber Harmony
4.31am
Scarlatti, Domenico (1685-1757): 3 Keyboard Sonatas: Kk9; Kk27; Kk332
Arturo Benedetti Michelangeli (piano)
4.38am
Vivaldi, Antonio (1678-1741): Kyrie eleison in G minor, RV 587
Choir of Latvian Radio
Riga Chamber Players
Sigvards Klava (conductor)
4.49am
Lisinski, Vatroslav (1819-1854): Overture (Porin)
Zagreb Philharmonic Orchestra
Kazushi Ono (conductor).
Last on