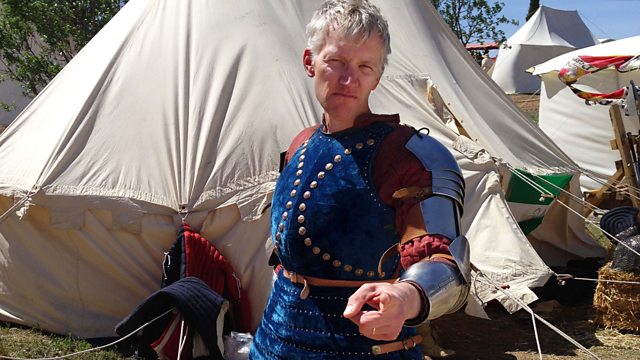 Roman Forts of the Saxon Shore - Franco-Prussian War Espionage
Roman Forts of the Saxon Shore
Where were they, were they ever attacked and who manned them? Vanessa Collingridge travelled to Burgh Castle near Great Yarmouth in Norfolk to talk to Roman historian John Fairclough.
Franco-Prussian War Espionage
Could a listener's ancestor have spied for the British in Paris during the Franco-Prussian war?
Author Terry Crowdy told Making History that the Britsh at the time were not very organised and espionage was something amateurs like Baden-Powell did in their spare time, or while on holiday. It had been that way much since Elizabethan times. Our secret services were not formed until just before WWI, largely as a result of pressure to match the Germans. On the other hand the Prussians (not Germans until after the start of the Franco-Prussian war) were far in advance of anyone else in terms of espionage and had an extensive operation masterminded by Wilhelm Stieber.
Before the war in France kicked off, Stieber had infiltrated the place with thousands of agents. From that point on the German espionage service expanded to the point there was a spy mania in Britain before the Great War. It was well known that Germans worked in hotels all over Europe so they could rifle luggage of important guests. In Berlin, there was even an exclusive brothel where that allowed spies to check out on the clientele.
The level of spying during the Franco-Prussian war impacted on the French relationship with the Germans. In addition to the annexation of Alsace-Lorraine, there were stories of atrocities against French partisans. German behaviour in 1914-1918 and 1940-1944 simply reinforced that opinion.
Last on