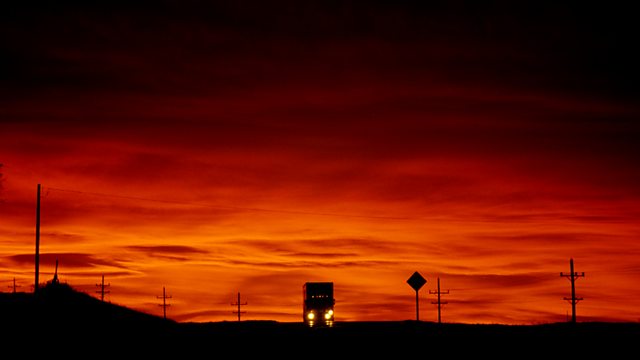 Through the Night
With Jonathan Swain.
5.00am
Verdi, Giuseppe (1813-1901): Act 3 Ballet music from Otello (1894)
Netherlands Radio Symphony Orchestra
Antoni Ros-Marba (conductor)
5.06am
Gesualdo, Carlo (c1561-1613): Ave dulcissima Maria for 5 voices (1603a)
Monteverdi Choir
John Eliot Gardiner (conductor)
5.13am
Beethoven, Ludwig van (1770-1827): Romance in F, Op 50
Taik-Ju Lee (violin)
Young-Lan Han (piano)
5.22am
Fitelberg, Jerzy (1903-1951): 3 mazurkas for orchestra
Polish Radio Symphony Orchestra, Katowice
Joel Suben (conductor)
5.35am
Roussel, Albert (1869-1937): 3 pieces for piano, Op 49
Mats Jansson (piano)
5.44am
Vivaldi, Antonio (1678-1741): Concerto VII in F, RV 567, from L'estro Armonico, Op 3
Paul Wright, Natsumi Wakamatsu, Sayuri Yamagata, Staas Swierstra (violin)
Hidemi Suzuki (cello)
Australian Brandenburg Orchestra
Paul Dyer (conductor)
5.53am
Haydn, Joseph (1732-1809): Symphony No 11 in E flat
Slovak Radio Symphony Orchestra, Bratislava
Stefan Robl (conductor)
6.12am
Debussy, Claude (1862-1918): Estampes
Hinko Haas (piano)
6.26am
Krenz, Jan (b. 1926): Concertino for piano & orchestra
Adam Wodnicki (piano)
Polish Radio National Symphony Orchestra in Katowice
Tadeusz Wojciechowski (conductor)
6.47am
Buffardin, Pierre-Gabriel (c.1690-1768): Flute Concerto in E minor
Ernst-Burghard Hilse (flute)
Akademie für Alte Musik Berlin
Stephan Mai (director).
Last on