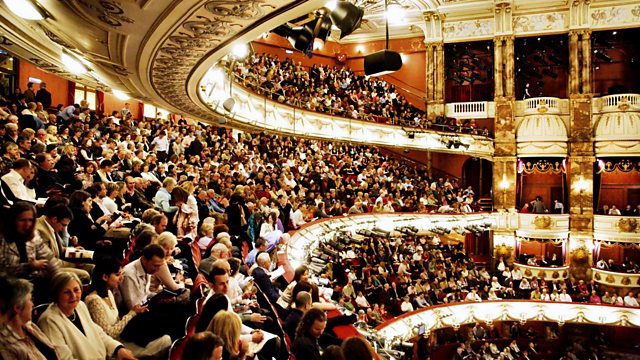 Gluck's Iphigenie en Tauride
Gluck's Iphigenie en Tauride
Geoffrey Smith introduces an exciting new production of Gluck's Iphigenie en Tauride from the Royal Opera House, Covent Garden. Director Robert Carsen's innovative production and Susan Graham's performance in the title role have already received great acclaim in the USA and, together with tenor Simon Keenlyside and conductor Ivor Bolton, they give their insights into the opera.
Considered by many as the greatest of Gluck's 'reform operas', Iphigenie en Tauride tells the story of tortured princess Iphigenie, exiled to the island of Tauride and forced to commit sacrificial murder by its paranoid King Thoas. When her estranged brother, Orestes, arrives on the island fleeing the Furies and his own guilt, the story takes a complicated turn. In what is a tragedy of terrifying psychological ordeal, Gluck expertly combined music and theatre with great dramatic intensity.
Iphigénie, High Priestess of Diana ...... Susan Graham (mezzo-soprano)
Oreste, Iphigénie's brother ...... Simon Keenlyside (baritone)
Pylade, Oreste's friend ...... Paul Groves (tenor)
Thoas, King of Tauris ...... Clive Bayley (bass)
First Priestess/A Greek Woman ...... Gail Pearson (soprano)
Second Priestess ...... Claire Wild (soprano)
Diane, goddess of hunting ...... Cécile van de Sant (soprano)
A Scythian ...... Jacques Imbrailo (baritone)
A Minister ...... Krzysztof Szumanski (bass-baritone)
Coryphée ...... Kiera Lyness (soprano), Ann Osborne (soprano), Dervla Ramsay (mezzo-soprano), Kate McCarney (mezzo-soprano)
The Royal Opera Chorus
The Orchestra of The Age of Enlightenment
Ivor Bolton (conductor).
Last on