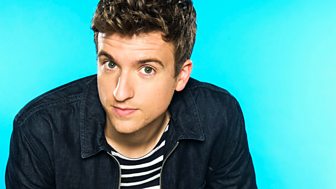 Greg James
Naming pigeons, guessing people's ages and mediocre dates...
Follow Greg day by day as he attempts 5 triathlons in 5 days - in 5 cities.

Free Download: The best bits of nonsense from The Greg James show every week.

Greg has set up a phone line for you to have a good old rage against the answer machine.
The Overall Most Popular Tracks
Most added tracks from this show