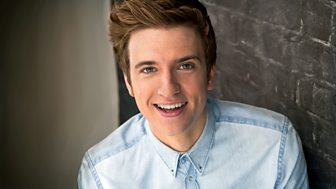 Greg James
Who knows what he'll get up to next!
On radio
There are no upcoming broadcasts of this programme
Last on
Last Thursday 18:00
BBC Radio 1
Greg loves radio so much he made a comedy about it. Read his chat with BBC Comedy.

Want to make your Are You Getting This remix? Well, here's the sample, now make it a hit!

Free Download: The best bits of nonsense from The Greg James show every week.
Rage Against The Answer Machine
Register For Feet Up Friday!
That's What He Played... in BBC Playlister