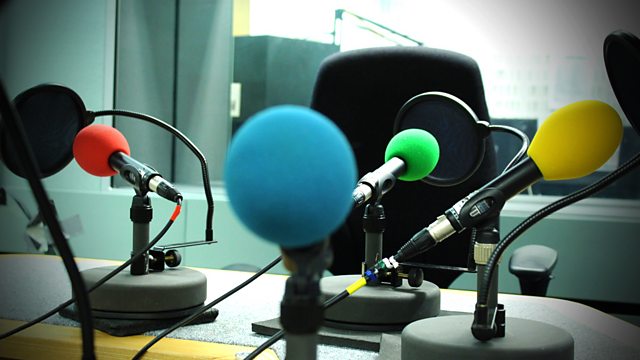 08/10/2007
"We are verbivores, a species that lives on words" declares the Harvard academic STEVEN PINKER. In his new book, The Stuff of Thought, he argues that language is a window into the human mind and can give a "word's eye view" of how we think about the world. He also unpicks our love affair with metaphor and ponders new words. For example, why do we talk about "re-booting" our computers when the process has nothing to do with giving our PCs a good kicking? The Stuff of Thought is published by Allen Lane.
Drawing on hundreds of family archives and face-to-face interviews, ORLANDO FIGES reveals what it was really like for millions of Russians living under Stalin's tyranny. Until recently, many stories went unheard as people were silenced by fear and guilt. He talks about his new book, The Whisperers, which includes the 'spoilt biographies' – the people who hid their past for decades in order to survive, even going so far as concealing it from their spouse. The Whisperers: Private Life in Stalin's Russia is published by Allen Lane and extracts from those original interviews will be on Radio 4's Archive Hour on Saturday 13 and 20 October at 8.00pm.
CLAIRE TOMALIN is the author of several prize-winning biographies with subjects as diverse as Mary Wollstonecraft, Nelly Ternan - Dickens' secret mistress - and Thomas Hardy. She talks about the enduring fascination of the biography, and the challenges and rewards facing the biographer today. In particular, she defends the biographer from those historians who are dismissive of the genre. Claire will be in discussion with AC Grayling on Friday 12 October at 7.30pm in the Town Hall at the Cheltenham Literature Festival which runs from 5 to 14 October.
'On every bestseller list there should be a carpe diem inscription: books of the day and for the day only. Read them while ye may, then toss them away'. In his new book, Bestsellers: A Very Short Introduction, JOHN SUTHERLAND discusses the making of the bestseller. He talks about the origins of the bestseller list and why Britain chose not to introduce them until almost a hundred years after America. And he'll be arguing that they are worthy of serious study. Bestsellers: A Very Short Introduction is published by Oxford University Press.
Last on