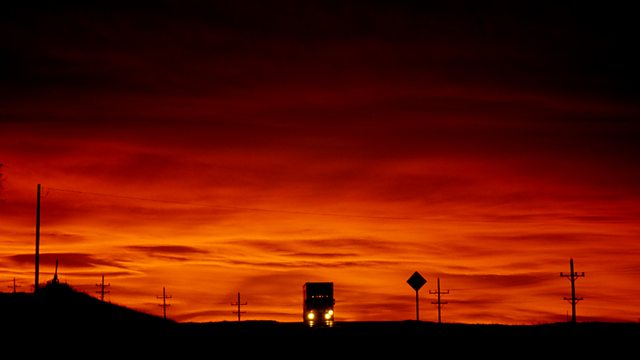 Through the Night
With Jonathan Swain.
5.00am
Grieg, Edvard Hagerup (1843-1907): Norwegian Dance No 1, Op 35
Bergen Philharmonic Orchestra
Andrew Litton (conductor)
5.06am
Pärt, Arvo (b.1935): Spiegel im Spiegel
Morten Carlsen (viola)
Sergej Osadchuk (piano)
5.14am
Cesti, Pietro Antonio (1623-1669): Intorno all'idol mio (Orontea)
Orontea ...... Helga Müller Molinari (mezzo-soprano)
Concerto Vocale
René Jacobs (director)
5.21am
Fauré, Gabriel (1845-1924): Nocturne No 6 in D flat, Op 63
Jean-Yves Thibaudet (piano)
5.31am
Lassus, Orlande de (1532-1594): Pelli meae consumptis carnibus
The King's Singers
5.39am
Glinka, Mikhail Ivanovich (1804-1857), compl. Shebalin: Symphony on Two Russian Themes
Slovak Radio Symphony Orchestra
Ondrej Lenard (conductor)
5.53am
Rodrigo, Joaquín (1901-1999): Concierto de Aranjuez
Norbert Kraft (guitar)
Winnepeg Symphony Orchestra
Kazuhiro Koizumi (conductor)
6.16am
Förster, Kaspar (1616-1673): Dulcis amor Jesu
Olga Pasiecznik (soprano)
Marta Boberska (soprano)
Il Tempo
6.25am
Schubert, Franz (1797-1828): Violin Sonata in A, D574
Janine Jansen (violin)
Kathryn Stott (piano)
6.47am
Ockeghem, Johannes (c.1410-1497): Salve regina
The Hilliard Ensemble
6.53am
Corelli, Arcangelo (1653-1713): Sonata a quattro in G minor
La Stagione
Michael Schneider (director).
Last on