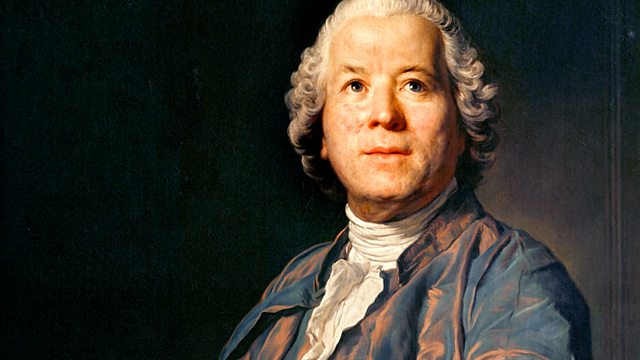 Donald Macleod traces the young Gluck's journeys across Europe before he settled in Vienna to write his landmark opera Orfeo ed Euridice. Though the Bohemian composer's first language was Czech, he learnt his operatic trade in Milan and once even wowed Londoners with his party trick of performing on tuned wine glasses.
Overture (La rencontre imprevue)
Orchestre de l'Opera de Lyon
John Eliot Gardiner (conductor)
Tremo fra' dubbi miei (La clemenza di Tito)
Cecilia Bartoli (mezzo-soprano)
Akademie fur Alte Musik, Berlin
Bernhard Forck (conductor)
Larghetto and Allegro non troppo (Don Juan)
English Baroque Soloists
John Eliot Gardiner (conductor)
Orfeo ed Euridice (Act 3)
Orfeo ...... Bernarda Fink (mezzo-soprano)
Euridice ...... Veronica Cangemi (soprano)
Amore ...... Maria Cristina Kiehr (soprano)
RIAS Chamber Choir
Freiburg Baroque Orchestra
Rene Jacobs (conductor).
Last on