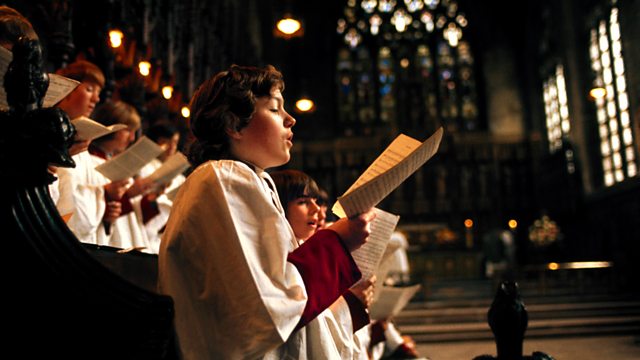 23/09/2007
Live from Hereford Cathedral.
Introit: O Lord, give thy Holy Spirit (Tallis)
Responses: Radcliffe
Psalms: 128, 129, 130, 131 (Goss, Garrett, Felton, Rogers)
First Reading: Ezra 1
Canticles: Collegium Magdalenae Oxoniense (Leighton)
Second Reading: John 7, vv14-36
Anthem: I saw the Lord (Stainer)
Final Hymn: Christ is made the sure foundation (Westminster Abbey)
Organ Voluntary: Finale from Enigma Variations (Elgar, arr. Dyke)
Organist and director of music: Geraint Bowen
Assistant organist: Peter Dyke.
Last on