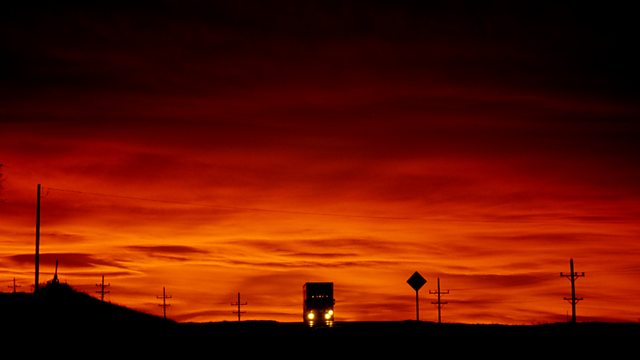 Through the Night
With John Shea.
4.00am
Copland, Aaron (1900-1990), arr. Kain: Hoe Down (Rodeo)
Guitar Trek
4.04am
Stainov, Petko (1896-1977): Horsemen
Kaval Mens' Choir
Mihail Angelov (conductor)
4.12am
Schreker, Franz (1878-1934): Prelude to a Drama
BBC Philharmonic Orchestra
Vassily Sinaisky (conductor)
4.33am
Trad Hungarian: Bride's Dance
Csaba Nagy (solo recorder)
Camerata Hungarica
László Czidra (conductor)
4.36am
Liszt, Franz (1811-1886): Csardas obstiné
Jenö Jandó (piano)
4.39am
Wieniawski, Henryk (1835-1880): Polonaise in A, Op 21
Piotr Plawner (violin)
Andrzej Guz (piano)
4.49am
Telemann, Georg Philipp (1681-1767): Trio No 4 (Essercizii Musici)
Camerata Köln.
Last on