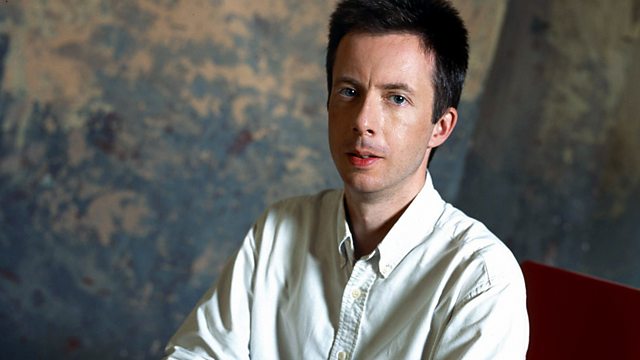 18/09/2007
With John Shea.
1.00am
Fauré, Gabriel (1845-1924): Nocturne in E minor, Op 107
Stefan Lindgren (piano)
1.08am
Chausson, Ernest (1855-1899): Concerto in D for violin, piano and string quartet, Op 21
Kjell Lysell (violin)
Bengt Ake-Lundin (piano)
Yggdrasil String Quartet
1.50am
Holst, Gustav (1874-1934): The Planets
BBC Symphony Chorus
BBC Symphony Orchestra
Leonard Slatkin (conductor)
2.42am
Dopper, Cornelis (1870-1939): Symphony No 7 (Zuiderzee)
The Netherlands Radio Symphony Orchestra
Kees Bakels (conductor)
3.18am
Ravel, Maurice (1875-1937): String Quartet in F
Biava Quartet (USA)
3.48am
Hess, Willy (b.1906): Suite in B flat, Op 45
Desmond Wright (piano)
3.59am
Hammerschmidt, Andreas (1611/12-1675): Suite in G minor/G (Ester Fleiss)
Hesperion XX
Jordi Savall (director)
4.09am
Grieg, Edvard (1843-1907): Symphonic Dance, Op 64 No 4
Norwegian Radio Orchestra
Goran W Nilson (conductor)
4.21am
Djourov, Plamen (b. 1949): Two Ballades, Nos I and IV
Eolina Quartet
4.31am
Liszt, Franz (1811-1886): Präludium und Fuge über den Namen B.A.C.H.
Gerrie Meijers (organ)
4.45am
Prokofiev, Sergey (1891-1953): Symphony No 1 in D, Op 25 (Classical)
Norwegian Radio Orchestra
Michel Tabachnik (conductor).
Last on