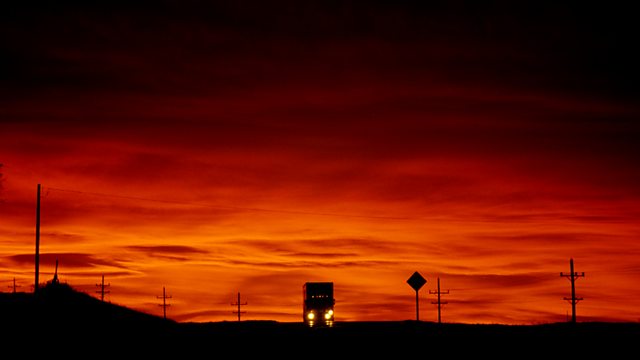 Through the Night
With John Shea.
5.00am
Hartmann, Johann Peter Emilius (1805-1900), arr. Gunther/Teuber: Blomstre som en rosengard
Fionian Chamber Choir
Alice Granum (director)
5.05am
Byrd, William (c.1543-1623): Pavana lachrimae
Aapo Hakkinen (harpsichord)
5.13am
Walton, William (1902-1983): Two Pieces for Strings (Henry V)
Manitoba Chamber Orchestra
Roy Goodman (conductor)
5.18am
Chopin, Frédéric (1810-1849): Ballade No 1, Op 23
Hinko Haas (piano)
5.28am
Szymanowski, Karol (1882-1937): Penthesilea
Elzbieta Szmytka (soprano)
Orchestre National de France
Hans Graf (conductor)
5.34am
Lassus, Orlando (1532-1594): Jubilate Deo; Io ti voria; Tristis est anima mea
Netherlands Chamber Choir
Paul van Nevel (conductor)
5.40am
Anon (17th century): Andante
Ana Pokos (organ)
5.44am
Villa-Lobos, Heitor (1887-1959): Bachianas Brasileiras No 9
Amadeus Polish Radio Chamber Orchestra in Poznan
Agnieszka Duczmal (conductor)
5.53am
Peterson-Berger, Wilhelm (1867-1942): Frosoblomster
Johan Ullen (piano)
6.18am
Gershwin, George (1898-1937), arr. Lundin: Rhapsody in Blue
Bengt-Ake Lundin (piano)
New Stenhammar String Quartet
6.36am
Haydn, Joseph (1732-1809): Symphony No 96 in D (Miracle)
Bergen Philharmonic Orchestra
Ilan Volkov (conductor).
Last on