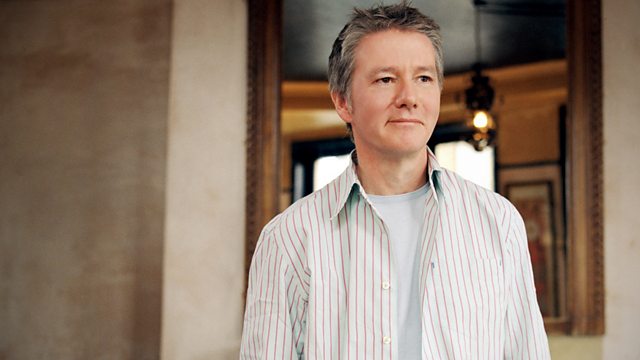 James Mangold's 3:10 to Yuma, Divisadero by Michael Ondaatje
Listen in pop-out player
The First Emperor China's Terracotta Army
The exhibition features the largest group of important objects relating to the First Emperor ever to be loaned abroad by China. The majority of the 120 objects loaned come from the tomb of Qin Shihuangdi, the First Emperor of the Qin Dynasty, a tomb complex which is unparalleled in terms of its extent and magnificence. Arguably the most famous archaeological site in the world, it was discovered by chance by villagers in 1974, and excavation has been ongoing at the site since that date.
The First Emperor China's Terracotta Army is at the British Museum in London from 13 September 2007 – 6 April 2008
Divisadero
Divisadero is the new novel by Michael Ondaatje, the Booker-nominated author of The English Patient. It is the 1970s in Northern California. A farmer and his teenage daughters, Anna and Claire, work the land with the help of Coop, the enigmatic young man who lives with them. Theirs is a makeshift family, until they are riven by an incident of violence – of both hand and heart – that 'sets fire to the rest of their lives'.
Divisadero by Michael Ondaatje is published by Bloomsbury on 24th September
Stuart: A Life Backwards
Tom Hardy stars as Stuart Shorter alongside Benedict Cumberbatch as Alexander Masters in Masters' own adaptation of his award-winning book. When Stuart Shorter – a homeless alcoholic with a violent past – meets writer and charity worker Alexander Masters, they strike up an unlikely friendship. Stuart gradually recounts his life story in reverse, his resilient personality and dry sense of humour giving the story a tragi-comic edge.
A Disappearing Number
Celebrated theatre company Complicite's new play is inspired by one of mathematics most mysterious and romantic collaborations, that of an Indian autodidact Srinivasa Ramanujan and Cambridge professor GH Hardy. A Disappearing Number crosses three continents and several stories to weave a complex and evocative pattern about man's relentless compulsion to understand.
A Disappearing Number opened at Plymouth Theatre Royal in March 2007 and is running at the Barbican in London until October 6th
3:10 to Yuma
Directed by James Mangold (Walk the Line), this remake of the 1950s Western stars Russell Crowe and Christian Bale as an infamous outlaw and the struggling rancher who has been offered 200 dollars to put him on the ten-past three train to the town of Yuma and deliver him to justice. By the time the train whistle sounds, Dan Evans' last-ditch attempt to save his ranch has become something deeper and more profound: the chance to redeem himself, in his family's eyes and his own, and a chance to teach to his son what it is to be a man.
Last on