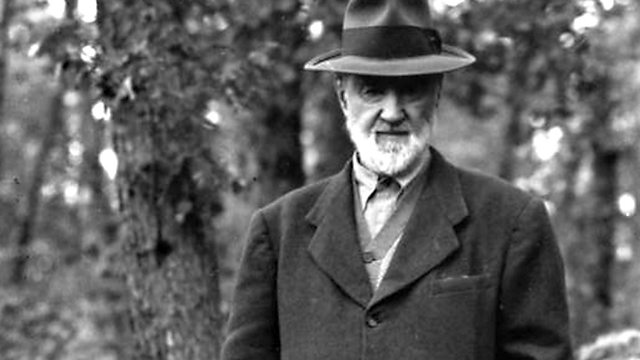 With Donald Macleod. We meet Ives's adopted daughter Edie and her friend Susanna, the hapless cowpuncher Charlie Rutlage, and the Transcendentalist writer Nathaniel Hawthorn who was immortalised in Ives's Concord Sonata. We also hear Ives's seminal work on 'estate planning' for life insurance agents, and his remarkable Fourth Symphony.
Two Little Flowers
Mary Ann Hart (mezzo-soprano)
Dennis Helmrich (piano)
Charlie Rutlage
Sanford Sylvan (baritone)
Alan Feinberg (piano)
Piano Sonata No 2 (Concord, Mass.)
Pierre-Laurent Aimard (piano)
Charlie Rutlage (The Other Side of Pioneering, or Side Lights on American Enterprise)
Music Projects, London
Richard Bernas (conductor)
Symphony No 4
Dallas Symphony Orchestra
Andrew Litton (conductor).
Last on