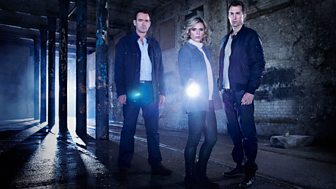 Silent Witness
Drama series about a team of forensic pathologists.
Emilia explains the investigation into the killer of an Essex police officer.

David talks about the Russian oligarch target & how Jack is drawn to DI Parks.

Richard Lintern discusses the themes of child protection and vulnerable children.

Craig Viveiros and James Friend discuss the making of Falling Angels.

Emilia explains how Nikki helps DI Nelson resolve painful childhood memories.

David Caves explains how Jack Hodgson strives to track down a sniper.
Silent Witness music
Silent Witness features music from a number of artists in each episode. The tracklist can be found on the 
Episode Page.
 The title music was created by Sheridan Tongue, unfortunately it is not commercially available.