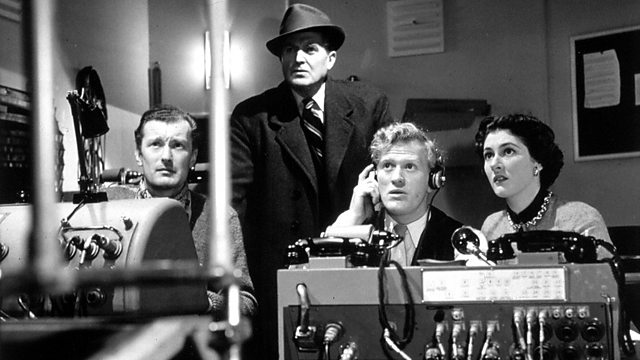 The Quatermass Experiment
Sci-fi classic. An astronaut returns to Earth after an experimental space flight, afflicted by a strange fungus that transforms him into a murderous monster. After bullets and bombs fail to stop the creature, brilliant scientist Professor Quatermass becomes mankind's last hope of survival.
How long is The Quatermass Experiment available on BBC iPlayer?
This programme is only on BBC iPlayer for 7 days after broadcast. We always aim to offer our programmes to stream for 30 days; however for legal or rights reasons this isn't always possible.
Credits
| Role | Contributor |
| --- | --- |
| Prof. Bernard Quatermass | Brian Donlevy |
| Inspector Lomax | Jack Warner |
| Judith Carroon | Margia Dean |
| Dr Gordon Briscoe | David King-Wood |
| BBC TV producer | Gordon Jackson |
| Rosemary Rigly | Thora Hird |
| Victor Carroon | Richard Wordsworth |
| Christie | Harold Lang |
| Blake | Lionel Jefferies |
| Police Sergeant | Sam Kydd |
| Mrs Lomax | Jane Aird |
| Maggie | Margaret Anderson |
| Producer | Anthony Hinds |
| Director | Val Guest |
| Producer | Robert Lippert |
| Writer | Nigel Kneale |
| Writer | Richard H Landau |
| Writer | Val Guest |