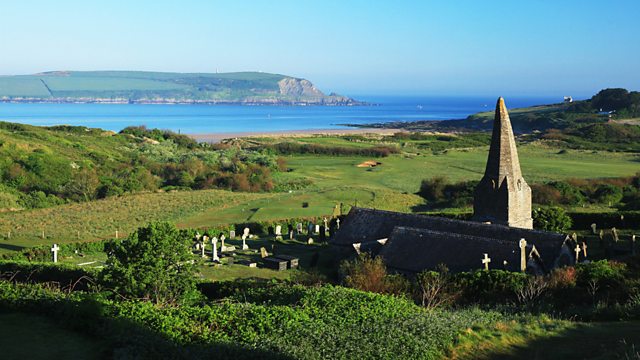 Rock inhabits a parallel universe, insulated from the cares of modern Britain, by the soaring wealth of Britain's increasingly super rich. Perched on Cornwall's rocky North Coast, the four mile strip of the Rock Road is home to second, third and even fourth homes of playboys, princes and billionaires.
The lemming like rush for a slice of Rock amongst the newly wealthy has made its property the most keenly sought after in modern Britain. Last year an undistinguished, three bed mid-terrace semi not facing the beach was briefly the most expensive house in the world; at a keenly fought auction, it went for 2.3 million pounds, still needing extensive renovation inside.
Cramming six huge houses on to a two acre site, local property developers can't believe their luck.
Meanwhile local boat builder Brian can't get the planners to agree to the extension of his boatyard, threatening his business' future.
Local visitors at the Rock heliport range from Mohammed Al Fayed to a trio of 15 year old girls smuggling their alcopop ration to beat the increasingly censorious local police, while their older brothers fight it out at nearby Polzeath, accompanied on one night by Prince William.
Estate agent John Bray comments on the demand by the rich for property in Rock, 'For 40 years, I've been expecting it to stop, and it never has'.
Last on