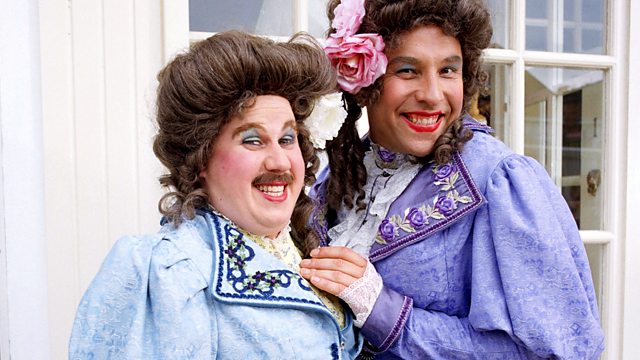 Double or Nothing: Partnerships in Radio Comedy
Hugh Dennis sets out to prove that two of anything is fun - and that radio comedy is especially good served in pairs. He presents a selection of six comic duos: Little Britain (March 2002), Much Binding in the Marsh (Feb 1949), In All Directions (Oct 1952), Absolute Power (Jan 2002), Armstrong and Miller (March 1998), and Laurel and Hardy On Tour (2006).
Over three hours, you'll get a firm flavour of the dynamics of double acts in action. Double acts aren't always performers - writing partnerships are just as important, and sometimes it's a couple of characters which make great comedic chemistry.
An alumni of Cambridge footlights, Hugh Dennis is perhaps best known for his own association with Steve Punt - both hosts of BBC Radio 4's long-running comedy hit The Now Show, as well as part of the legendary line-up in 4 Extra's archive stable-mate The Mary Whitehouse Experience. Hugh is also star of Andy Hamilton's hit BBC One TV sitcom Outnumbered.