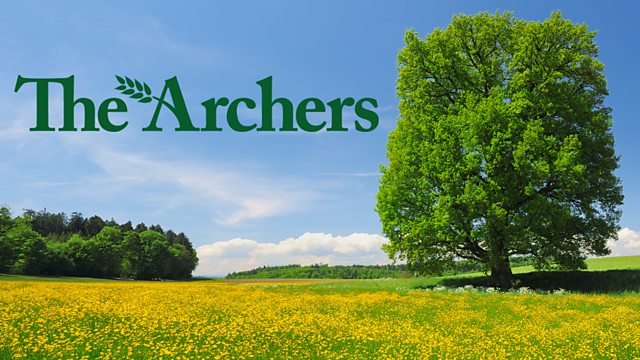 20/08/2007
Will and Nic are enjoying an evening in Borchester. Nic shows an appreciation for Will's situation with George and Ed. Will doesn't want to spoil their date by talking about himself but they are soon interrupted by an inquisitive Jolene, who's in Borchester to visit a friend in hospital. Nic feels that the whole of Ambridge is spying on her and William.
Robert reveals that running a B&B is demanding work. Sid and Joe both empathise. Jolene returns with the news that she's met Nic and learns from Joe of Clarrie's disapproval. They all agree that parents should never criticise their childrens' partners for fear of encouraging them to rebel.
As they chat, they behold the arrival of Scarlett, a burlesque dancer, in search of her boa constrictor. She's read about the Ambridge Worm and is convinced it's her Bertie. As the men fall over themselves to be of assistance, Jolene reproaches the three of them for gawping at the woman. Sid wonders if Jolene is jealous and Joe remarks that she certainly doesn't appreciate the competition.
Episode written by Caroline Harrington.
Last on