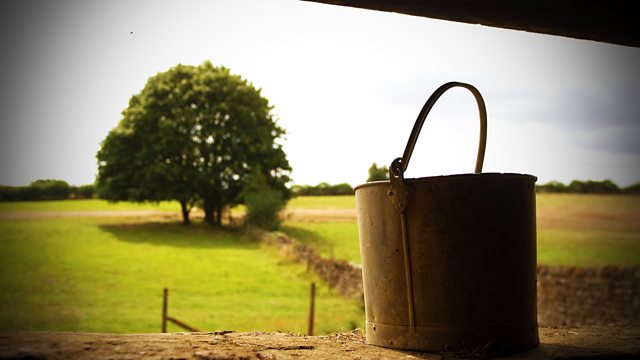 06/08/2007
David and Ruth talk about the fact that they have had to cancel their proposed visit to see the Brown Swiss because of the Foot and Mouth outbreak. David is annoyed when he thinks Pip is sulking about it - but soon becomes impressed when he realises that she's actually taken a mature approach to the threat, and that she wants to help protect the farm. He tells her that being a farmer sometimes means working through times of bad news - but there is often good news, too (like the recent change in milk prices); and, whatever the problems, they can deal with them together.
Will's showing Nic what his job involves, but she gets more than she bargained for when they come across dairy heifers in the road. Will tells her how to push them into a field, insisting it's simple, but initially she bottles out and jumps to safety when the cows come hurtling towards her. Will admits that second time round Nic was great.
Joe is quick to tell Nic about the dark side of Ambridge - the ghostly presence of a serpent that Clarrie saw in the church! Rumour has it that the Worm of Ambridge first appeared during the Civil War when a Roundhead drowned in a well and came out as a snake. Will laughs it off as one of Joe's daft stories but Nic teases Will... is it safe for her to come back if the Worm of Ambridge is such a bad omen?
Episode written by Graham Harvey.
Last on